Watch Kim K's Emotional Reaction To Her Paris Robbery & Kanye West's Breakdown
10 January 2017, 12:38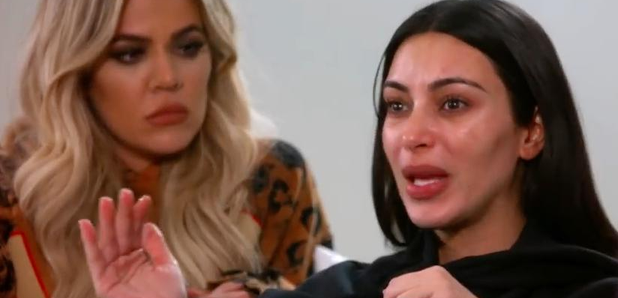 Kim is gearing up for a new series of KUWTK.
Kim Kardashian has opened up about her recent traumatic experiences in a teaser trailer for the new series of Keeping Up With The Kardashians.
The reality star has been mysteriously elusive since she was reportedly robbed at gunpoint in Paris, while Kanye West is still recovering from his mental breakdown.
"They're going to shoot me in the back. There's no way out," says Kim while recalling her Paris ordeal.
"It makes me so upset to think about it."
Watch below:
The short clip also shows how the Kardashians reacted to news of Kanye West being hospitalised for his mental breakdown.
"Don't scare me, please. What's going on?", says Kim, adding: "I think he really needs me, and I have to get home."
Meanwhile, 17 people have now been arrested by police in connection with Kim Kardashian's Paris robbery, including her driver.
Some fans are now suggesting that the robbery was an inside job.