Khloe Kardashian Has 'Already Forgiven' Tristan Thompson For Allegedly Cheating On Her
13 April 2018, 10:41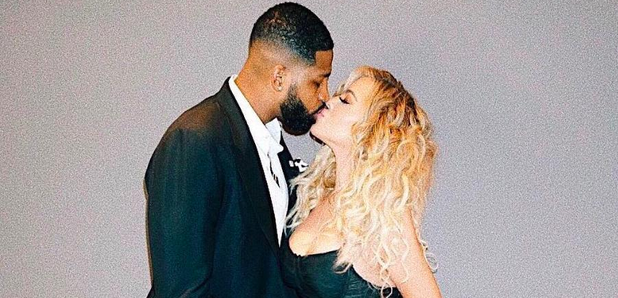 The reality TV star gave birth to a baby girl in the early hours of Thursday morning.
Khloe Kardashian has "already forgiven" Tristan Thompson for allegedly cheating on her, reports claim.
The reality TV star, who gave birth to a baby girl in the early hours of Thursday morning, is said to be feeling "nothing but happiness" after welcoming her first child.
"Khloe is feeling nothing but happiness right now. She is head over heels in love with her little girl - she is just consumed with love," a sources revealed to PEOPLE, "Absolutely nothing else matters."
Her first child with the NBA player arrived just two days after Thompson - who was reportedly present at the birth - was allegedly caught on camera kissing another woman.
Thompson was also accused of cheating on Khloe with another woman who was spotted entering and leaving his hotel room in New York last weekend.
However, the source claims that the new mother "isn't even mad" at the Cleveland Cavaliers player, and has "basically already forgiven him."
"Everything that happened with Tristan is less about 'cheating' and more like, it was just a random drunken hookup that meant nothing and was kissing at most and didn't lead to anything else."
The source claims that the fault lies with the "stupid groupies trying to trap him," adding that "everybody just needs to move on."
During his first game since the cheating allegations surfaced, Thompson - who is already father to 16-month-old son Prince with his ex Jordan Craig - was booed by spectators.
Both Khloe and Tristan are yet to comment on the recent reports.