Khloe Kardashian Reportedly 'Having Early Contractions' Following Tristan Thompson Cheating Scandal
12 April 2018, 10:44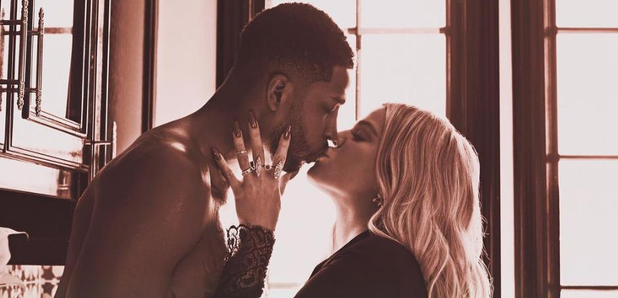 The reality star is set to have her first child very soon.
Khloe Kardashian is reportedly having early contractions following the drama surrounding her boyfriend Tristan Thompson's cheating scandal.
The reality star, who is rapidly approaching her due date, has gone into early labour and her family has flown into Cleveland to be by her side.
According to TMZ, her due date is late April but the contractions started hours after a number of videos of her boyfriend cheating went viral.
Khloe is apparently attempting to put her feelings on hold for the sake of the child, despite now being aware that Thompson was unfaithful.
Fresh reports from TMZ are also now claiming that Khloe is planning to allow Tristan Thompson in the delivery room to witness the birth of his daughter.
However it is not known whether Tristan plans to be part of the pregnancy following the viral scandal.
Meanwhile, it is reported that Kris Jenner has already flown to Cleveland to support her, while Kim Kardashian and other family plan to be with her by Friday.
Amber Rose had previously sparked controversy after appearing to show support for Khloe Kardashian amidst the drama.
So far Khloe Kardashian and Tristan Thompson are yet to officially comment on the situation.