Amber Rose Divides Twitter With Message To Khloe Kardashian Amid Cheating Claims
11 April 2018, 11:58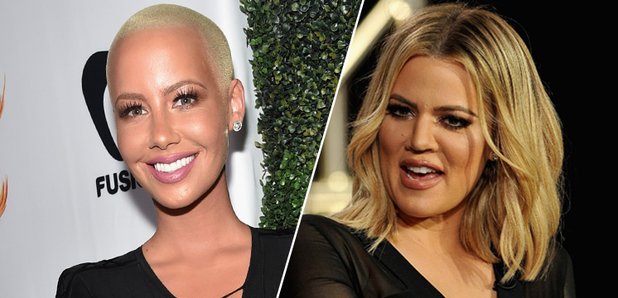 Footage of Khloe's boyfriend Tristan Thompson allegedly cheating surfaced this week.
Amber Rose has extended an olive branch to Khloe Kardashian after footage of her boyfriend Tristan Thompson allegedly cheating on her surfaced online.
The model, who has publicly feuded with Khloe and the Kardashian family in the past, wrote a message on Instagram stories after the allegations leaked.
"I know we've had our differences in the past but my heart is broken for you sis smh no one deserves to feel that pain especially during such a sensitive time," she posted on Instagram.
"God bless you and your baby," she added with a love heart emoji.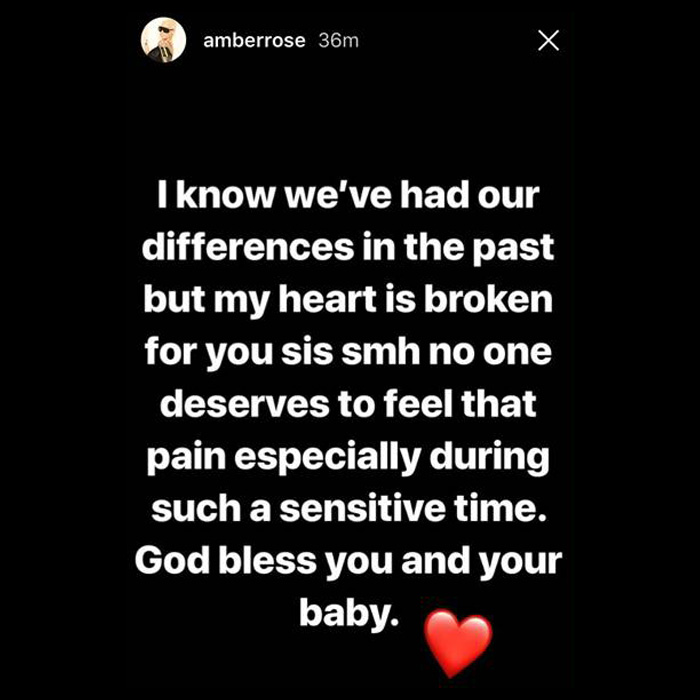 (Image: Amber Rose/Instagram)
In multiple videos, Thompson can be seen getting very close to - and kissing - a number of women. He was also filmed heading into a hotel room with a woman, known only as Stephanie, who allegedly leaked a sex tape.
Khloe, who is about to give birth to her first child with Thompson, is yet to respond to the message. However, Twitter users were quick to respond to Rose's post.
People are calling the message out as 'shady' and questioned why the 'Slut Walk' ambassador didn't message Khloe privately. Others praised Amber for reaching out to the really star.
lmfao I'm sorry but Amber Rose and that Snapchat post is full of shit.

She should've just sat there and scrolled like the rest of us.

— Afro-LightskinO. (@itsKARY_) 11 April 2018
Amber Rose dropped covert shade. She could have sent Khloe that message privately if it was sincere

— RIP Chase (@iluvfashion618) 11 April 2018
I feel like Amber Rose's message to Khloe Kardashian was genuine but still a little sprinkle of shade. Like, see how it feels to be betrayed when a kid is involved boo boo.

Could just be me though... #tristanthompson pic.twitter.com/olDpcgO0xJ

— Nola Marianna Ojomu (@NolaMarianna) 11 April 2018
This is not the time Amber Rose. You are literally the last person on Khloe's mind. Thank you and goodnight. pic.twitter.com/ssnQt1w0hK

— Say Bible (@SayBiblePodcast) 11 April 2018
@DaRealAmberRose you good for this... just shows your genuine good character pic.twitter.com/AgFCKeSB7P

— Kardashians (@Evakardashx) 11 April 2018
Both Khloe and Tristan are yet to address the ongoing claims.