Kendall Jenner Slammed For Cultural Appropriation Over Latest "Afro" Hairstyle
24 October 2018, 11:50 | Updated: 16 January 2023, 17:15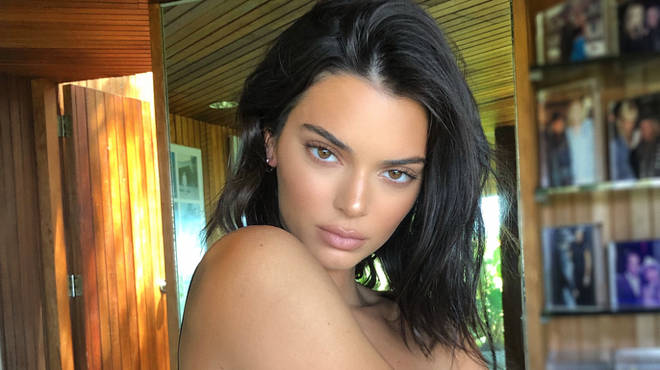 The Keeping Up With The Kardashians star has sparked lots of debate on social media over culture and hairstyles.
Kendall Jenner is being slammed again for cultural appropriation after choosing to wear her hair in an "afro" for her pictures in Vogue Magazine.
The Keeping Up With The Kardashian star, who has sparked controversy over cultural appropriation in the past, caught the attention of fans after she posted an image from her latest photoshoot on Instagram.
The 22-year-old wore her hair in an "afro", while wearing a floral Rock Collection dress.
After receiving a huge backlash from fans about the image, Vogue has officially issued a statement of apology.
"The image is meant to be an update of the romantic Edwardian/Gibson Girl hair which suits the period feel of the Brock Collection, and also the big hair of the '60s and the early '70s, that puffed-out, teased-out look of those eras," says Vogue.
"We apologize if it came across differently than intended, and we certainly did not mean to offend anyone by it."
Kendall Jenner's "afro" hairstyle has sparked anger and frustration among fans on social media.
Kendall Jenner's latest controversy 😬

I swear babygirl enjoys pissing black peoples off.

I can't even wait for her half baked apology on why she wore afro hair for this shoot. pic.twitter.com/6oZqZYG9sM

— Beauty Queen in tears... (@Moosa_Kaula) October 23, 2018
Why are people surprised that VOGUE the people who in over a century have hired only ONE black photographer put an afro on Kendall Jenner the spokesperson for cultural appropriation???

— ginger (@exgirlfrnd) October 24, 2018
I have not seen a single black person roast Kendall for that vogue cover. No one thinks that's an afro. No one thinks it's appropriation.
Are times hard for the Kardashian/Jenner family? This is a sad stunt.

— Hoe My Gawd✨ (@Blkstoopkid) October 24, 2018
Kendall Jenner has done many foolish things but copying hair is NOT one of them! How can anyone be offended by a white woman sporting an Afro when BEYONCÉ HAS BEEN BLONDE SINCE THE 80S AND WE AINT COMPLAINING!

— Crystal-Clear Waters (@crystalrosegold) October 23, 2018
Cultural appropriation is thrown around way to much!! @KendallJenner just had a hair style on the cover of a vogue magazine. Should black women not be allowed to relax their hair and where it straight? Why can't people embrace each other's cultures

— JustMyOpinion (@JustMyO18217432) October 24, 2018
Interesting...Black women are mocked for our so called "wild, crazy & nappy hair", yet, others like (#KendallJenner) try to misappropriate it. Just like our dark skin, big lips and curves...we are criticized for having them yet others try to emulate w/ tanning & injects. pic.twitter.com/Zsm7D2TUaR

— Clarene Mitchell (@MrsCMitch) October 23, 2018
Ya know that whole thing with kendall jenner. If vogue wanted that look. Then. Why. Not. Have an actual person with that hair? Jesus whats wrong with casting anyone other than a rich white chick

— 💀sk-eli-ton🎃 (@Elijah_22703) October 24, 2018
Kendall Jenner is yet to respond to the backlash.