Kendall Jenner addresses 'inappropriate' dress she wore to friend's wedding
11 January 2022, 11:35 | Updated: 16 January 2023, 17:18
After receiving backlash online for wearing the cutout dress, Kendall Jenner has responded saying she asked the bride for permission
Kendall Jenner has finally addressed the 'disrespectful' cut-out dress she wore to her best friend Lauren Perez's wedding, defending her choice to wear it.
After a commenter suggested that she would have asked [Kendall] to leave if it was her wedding, Perez responded saying:
"Kendall looked stunning and I loved it!", to which Jenner responded to the her comment saying: "Obvi asked for your approval in advance too, We love a beach wedding."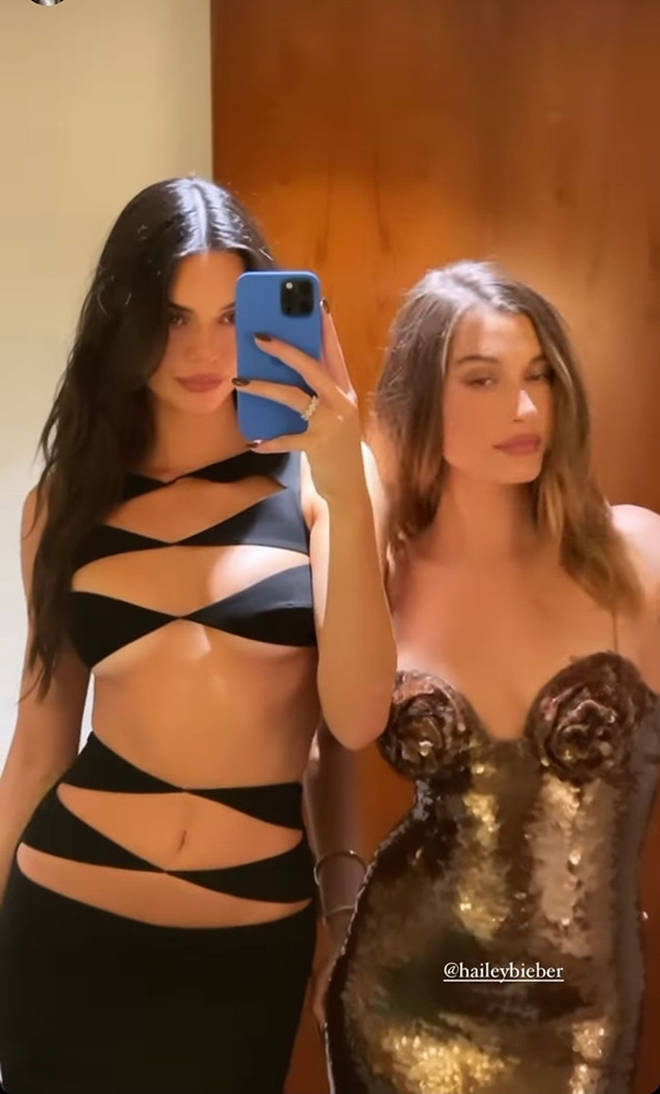 The dress, which is from Mônot's spring/summer 2022 collection caused major controversy online after Kendall shared a IG story of her posing in the dress next to Hailey Bieber.
Fans instantly took to social media, accusing Kendall of trying to upstage the bride.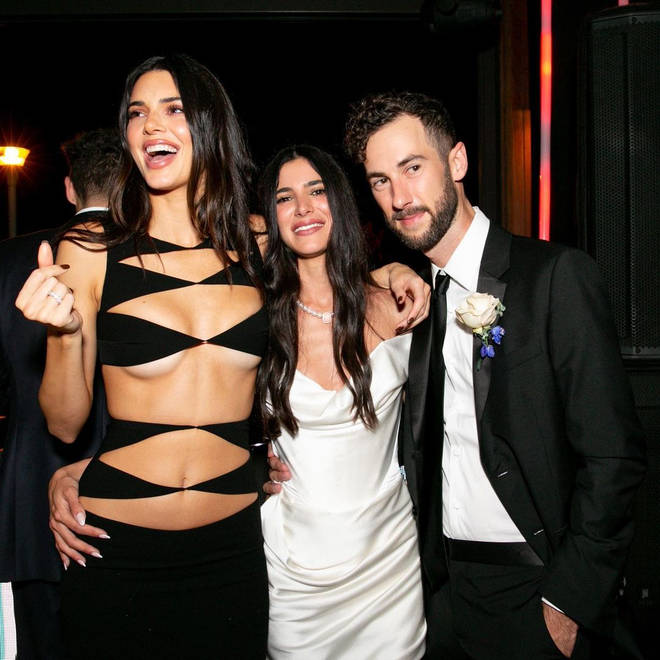 One person on Instagram commented: "Besides pick me it's just blatantly disrespectful to the bride".
Another person commented: "Cute dress but nothing could be worse for a wedding. All that Monet and no class or consideration for others".
According to Elaine Swann, an etiquette expert and former wedding coordinator, Jenner "definitely made a mistake" in her dress decision saying she "clearly broke etiquette guidelines" because she "stood out" from other guests at the reception.
The wedding, which took place in November on a beach in Miami saw Perez, a creative consultant and entrepreneur, marry her now-husband David Waltzer in a traditional Jewish ceremony.
Kendall wasn't the only bridesmaid to Lauren Perez, as Bella Hadid was also in attendance, wearing a blue silk dress to match the other bridesmaids for the ceremony.