Jennifer Lopez's Daughter Sings An Incredible Cover Of Alicia Keys' 'If I Ain't Got You' - WATCH
13 May 2019, 15:00 | Updated: 5 February 2020, 17:33
Music is really in the genes, it seems, as 11-year-old Emme Muñiz - the daughter of Jennifer Lopez and Marc Anthony - just proved with her sweet singing voice.
Jennifer Lopez looked on in awe as her daughter Emme Muñiz belted out a rendition of 'If I Ain't Got You' in a sweet video uploaded to her YouTube channel.
The 11-year-old offspring of Lopez and her ex-husband Marc Anthony tentatively approached the piano during one of the 'Medicine' hitmaker's rehearsals, and began to sing the Alicia Keys classic.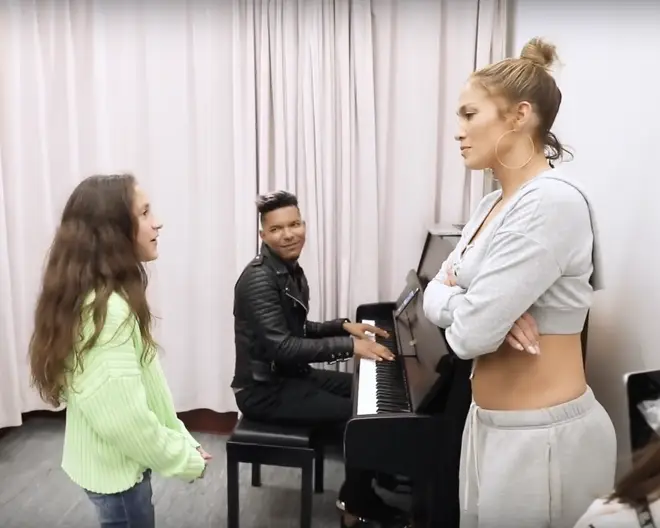 "You do it in the original key, right?" Jennifer, 49, asks Emme before the budding songstress begins, standing opposite her superstar mother as her pianist accompanies her.
The room erupted into applause after Emme finished her cover. "We should have her come out and do something on tour!" Jennifer said after hugging her daughter.
Watch the adorable video above.