Jammer Unveils Hilarious Visuals For Track Dedicated To Football Legend Ian Wright
6 April 2019, 14:51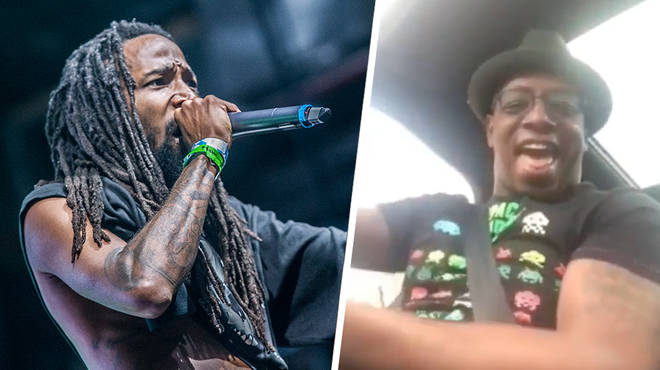 Jammer from the Grime collective Boy Better Know, has released visuals to his hilarious song "Ian Wright" following Twitter controversy...
Legendary Grime veteran, Jammer from Boy Better Know has unveiled the most hilarious visuals to his song football-themed track "Ian Wright"
Arsenal football legend Ian Wright recently got caught up in a Twitter scandal and found himself trending across U.K newspapers after being mistaken for someone else in a video, where Jammer got pushed down, with major force on stage.
Ian Wright spoke out once he found out he was trending on Twitter for being mistaken as the person in the video clip.
The video featured a man wearing a long coat and a hat onstage with Jammer and fans thought it was Ian Wright from the clothing the man wore.
However, since the scandal was shut down by both Jammer and Ian Wright, the BBK MC decided to turn a negative into a positive with his hilarious football banger.
The music video directed by Neuron Turner-Power, features familiar faces within the music scene and supporters of Arsenal. While many of the shots are shot outside the The Emirates Stadium, Jammer still represents Arsenal as soon as he wakes up. From his Arsenal bedsheets to his Arsenal Mug, with Arsenal posters everywhere, it's clear that he's a hardcore fan.
During the video, Arsenal Fan TV's creator and presenter Robbie Lyle pops up and confirms "Ian Wright did not push Jammer".
Grime legend Lethal Bizzle features in the video also, repping Arsenal holding up an Ian Wright T-Shirt. The video captures many funny moments, however, Jammer's underlying message relates to issues linked between football and mainstream media.
Ian Wright appears at the end of the video, with a smile on his face alongside Jammer. The track clears up the mishap and uses humour to address an incident that was published in U.K newspapers.