Jammer Reveals First Names On Lord Of The Mics 8 Line Up
15 January 2019, 13:15 | Updated: 15 January 2019, 14:26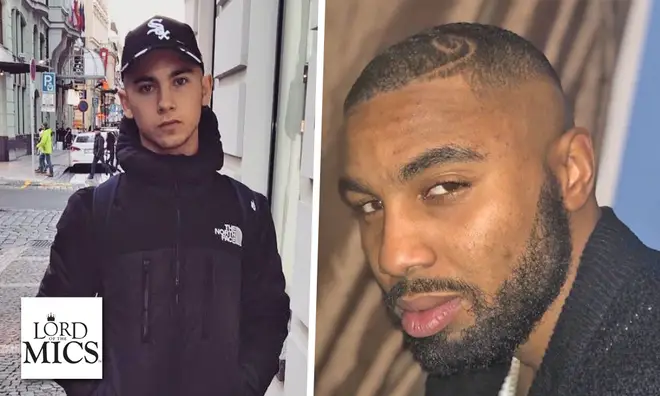 Lord Of The Mics 8 is about to take the Grime scene by storm in 2019 and Jammer's just revealed the first few names from the line-up.
Jammer has been teasing the line-up of Lord Of The Mics 8 for a while and now the East London Grime legend has unveiled the first few clashes to join the history books on LOTM8.
Wanting to support the new generation of up & coming Grime stars, Jammer's selection of clashes so far has been curated with a masterful eye and sees some really promising stars making their LOTM debut.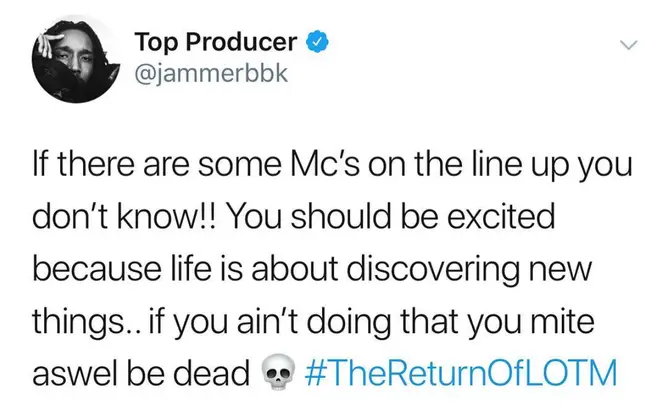 Much-hyped MCs such as Tommy B, Gen and Ten Dixon will be looking to make a name for themselves as they go head to head against Jay 0117, Rawza and Tana respectively.
Some of the biggest names in the Grime scene have created iconic Lord Of The Mics moments in the past, including Wiley, Skepta and Kano so fans will be expecting big things from this new breed of LOTM stars.
Jammer is yet to reveal when we can expect Lord Of The Mics 8 to take place and whether a live event will accompany the already-listed clashes, but there's already a huge buzz around the iconic Grime platform in 2019.
Lord Of The Mics 8 Line Up
Ten Dixon vs Tana
Tommy B vs Jay 0117
T Roads vs SBK
Rawza vs Gen
Logan vs Ghostly
> Download Our Free App For All The Latest Lord Of The Mics News!