Jammer Reveals Lord Of The Mics 2019 Will Feature 30 MCs
2 January 2019, 16:38 | Updated: 2 January 2019, 16:43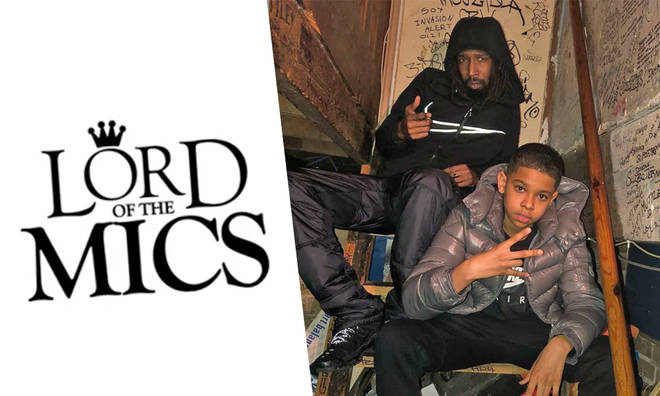 Lord Of The Mics has brought us some of the most legendary Grime clashes of all time over the years, but 2019 could be the best one yet.
When most people think of Lord of the Mics, Skepta vs Devilman and Wiley vs Kano are two of the first clashes Grime fans are quick to mention - but Jammer's revealed that 2019's event is set to include 30 MCs.
It's not yet known exactly how the Boy Better Know star plans on including 30 Grime artists in the one-on-one battle event, with many fans hoping LOTM may adopt a tag-team style for some of the upcoming clashes.
Writing on Instagram at the end of 2018, Jammer said, 'So the reason I'm allowed to post this much today!!! Is coz I have over 30 names confirmed for the next #LordOfTheMics'.
The legendary MC and producer also quizzed fans on who they wanted to see clash on the next Lord of the Mics on Twitter, writing, 'The return of Lord Of The Mics!!!!!! what mc's do you wanna see clash!!! Let us know if there's anyone new and fresh you feel #THEReturnOfLOTM'.
Grime MCs such as Izzie Gibbs, Aitch and Ten Dixon have all been touted by Grime fans as potential participants and with 30 names already confirmed by Jammer, it's entirely possible that we could be seeing some fan favourites going head to head soon.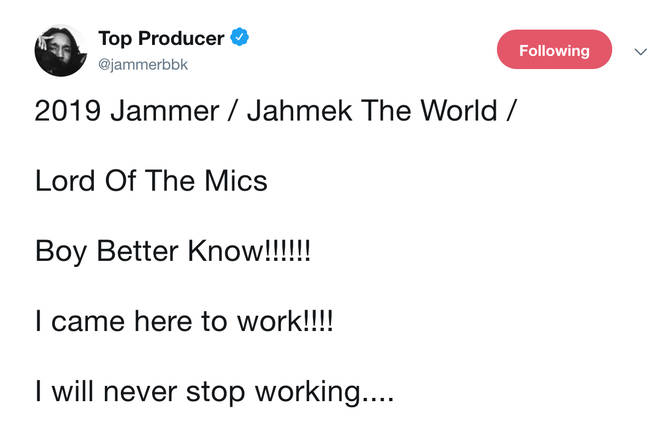 Lord of the Mics traditionally takes place in the basement of Jammer's East London house, known as 'The Dungeon', although the 2014 event was held in front of a live audience at an alternative venue.
It's not yet been revealed where Lord of the Mics 2019 will be held, but Jammer has posted photos with several artists in The Dungeon recently, potentially hinting that LOTM will return to its roots next time around.
So who would you like to see make a name for themselves on Lord of the Mics 2019? Are you hoping for hungry up & coming stars or legends proving their worth? Let us know on Twitter and Facebook.
> Download Our Free App For All The Latest Lord Of The Mics News!