Jada Pinkett Smith Suspected For 'Cheating' On Will Smith With Singer August Alsina
2 April 2019, 17:47 | Updated: 3 April 2019, 10:10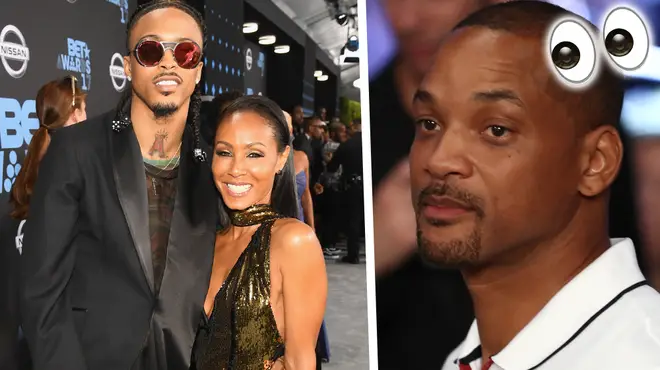 Fans have lost it over August Alsina's new song and suspects that Jada Pinkett Smith cheated on Will Smith with him...
Not too long ago, August Alsina appeared as a guest on Jada Pinkett Smith's Red Table Talk show, where he revealed his deepest battles with drug addiction to the world. During the same episode, Jada related to August, as she revealed she had her own struggles with an addiction, however, it was a sex addiction.
Jada and August Alsina have grown incredibly close, since sharing such deep parts of their past lives together. Alsina spoke on his relationship with the Smith family and he is definitely embraced by them. However, since August Alsina released his new cover of Kehlani's "Nunya," fans are suspecting that he and Jada had a little more than just a regular friendship.
In the video for August Alsina's cover 'Nunya', the New Orleans singer is having a text conversation with a woman named 'Koren', which fans have pointed out is Jada Pinkett Smith's middle name.
In the song, August wants more from his girlfriend, giving her time to make him a priority. At a point in the video, he sings the line "You're just an actress putting on a show," and a GIF of Jada Pinkett appears on the screen
After the two references to Jada, fans are convinced that this song is exposing August and Jada's affair.
Kehlani originally dropped 'Nunya' earlier this year. However, with so much speculation surrounding August Alsina and Jada Pinkett Smith right now, the original might get more streams, thanks to Alsina.
Many Alsina fans believe that the pair may have had a fling during her marriage to Will Smith.
Other fans think that this is a "publicity stunt" to promote August's new music. What do you think ?