Jada Pinkett Smith Reveals She Was A Drug Dealer When She Met Tupac
20 July 2017, 10:57 | Updated: 10 May 2018, 10:49
Jada Pinkett Smith Reveals Drug-Dealing Past + Marriage Secrets + Talks "Girl's Trip" Movie
23:08
The actress, who was close to Tupac, says she was getting out of the life at the time and will tell the whole story in her book.
"It's kind of hard because I haven't really told the whole story," Pinkett Smith told US radio show Sway In The Morning. "One of the things that's very interesting that I've never really said before is that when I first met 'Pac … when we first met, I was a drug dealer.
"I won't get into the details of it 'cause I'm going to write a book about it."
Pinkett Smith met Tupac at the Baltimore School for the Arts in the mid-80s. But she explained how there was was more to it than just being school mates.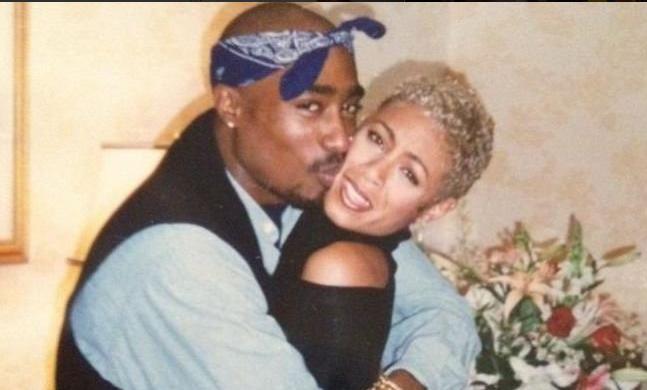 "Something very bad happened to me as I was coming out of the life, he was going more into the life… and there was a point at which we met, and then we were kind of going our separate ways.
"And I thought, 'ok God, one day you're going to do for him what you did for me', and that was save him. But that never really happened for him."
It's been no secret that Pinkett Smith, who is married to Will Smith, is upset with how her and Tupac's relationship is portrayed in the newly released film 'All Eyes On Me', which has suggested there was more romance to their relationship.
She wrote a series of tweets on June 16, Tupac's birthday, explaining the problems with the film's story.
Forgive me... my relationship to Pac is too precious to me for the scenes in All Eyez On Me to stand as truth.

— Jada Pinkett Smith (@jadapsmith) June 16, 2017
Pac never read me that poem. I didn't know that poem existed until it was printed in his book.

— Jada Pinkett Smith (@jadapsmith) June 16, 2017
Pac never said goodbye to me before leaving for LA. He had to leave abruptly and it wasn't to pursue his career.

— Jada Pinkett Smith (@jadapsmith) June 16, 2017
I've never been to any of Pac's shows by his request. We never had an argument backstage.

— Jada Pinkett Smith (@jadapsmith) June 16, 2017
The reimagining of my relationship to Pac has been deeply hurtful.

— Jada Pinkett Smith (@jadapsmith) June 16, 2017
On Sway's show, broadcast yesterday, she sought to set the record straight.
"'Pac and mine's relationship was about survival.
"Most people want to connect it in this romance thing, and that's because they don't have the story."
She previously told the Howard Stern Show in 2015 how there was no physical chemistry between them, and the one time they did try and kiss is was "the most disgusting kiss for us both."
Yesterday she explained is revealing more of her story now so that people can better understand what it was all about.
"I think I'm really going to have to write a book because there's so much to our story. And there's so much to 'Pac's story that people just have no idea about."
She also explained how she does her best to help young black and poor kids who are getting into the entertainment industry, because it's something she wishes she'd had help with back in the day."
''Pac and I were coming up at the same time and how desperately we needed that [guidance], and how we didn't have that.
"So any time I get reached out for I'm like 'yo, I'm here. What do you need?'
"It's imperative that Will and I are accessible to young people who want our help."