Fans Are Demanding A Ja Rule & Ashanti Comeback After New Single 'Encore' Leaks
14 August 2018, 12:19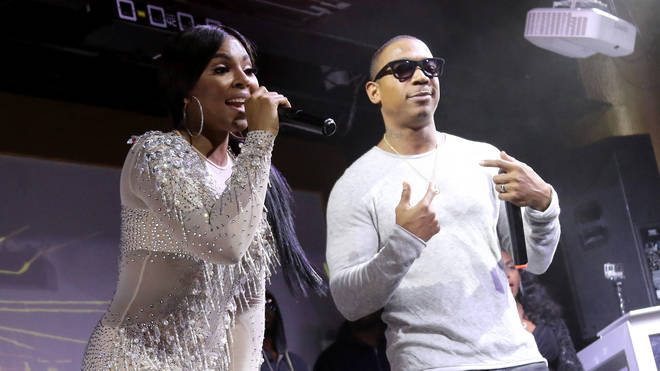 Ja Rule and Ashanti are back!
Ja Rule and Ashanti are preparing to make a long-awaited comeback with their new single 'Encore'.
The pair, who dominated airwaves in the 2000s with hits such as 'Always On Time', 'Mesmerize' and 'Down 4 U', are back with new music.
Picking up where they left off, Ja Rule and Ashanti have continued to display their unmistakable chemistry on a 90s-inspired song they have been teasing during their live performances together.
"Don't get me started please, I might make all these b*tches stop and freeze," raps Ja Rule on the feel-good track.
While Ashanti handles the chorus, singing: "Your good love deserves an encore."
Ja Rule even makes reference to JAY-Z's classic 2003 song of the same name, rapping "Can I get an encore? Do you want more?"
After the song leaked online, fans took to social media to reveal their excitement at hearing new music from the iconic duo again.
Ja Rule and Ashanti appeared to confirm in June that they were working on a joint album inspired by Beyonce and JAY-Z's 'Everything Is Love'.
"I think we should do one of these joint albums," Ja Rule tweeted.
Then Ashanti confirmed the news that they were working on a joint project, during an interview with Entertainment Tonight.
"We've been talking about that for so long, but I think now he's like, 'OK, now it's time to do it,' she said.
Ja Rule and Ashanti last collaborated on 2016 song 'Helpless' taken from the official Hamilton Mixtape.