Fans Are Demanding A Ja Rule & Ashanti Comeback After New Single 'Encore' Leaks
14 August 2018, 12:19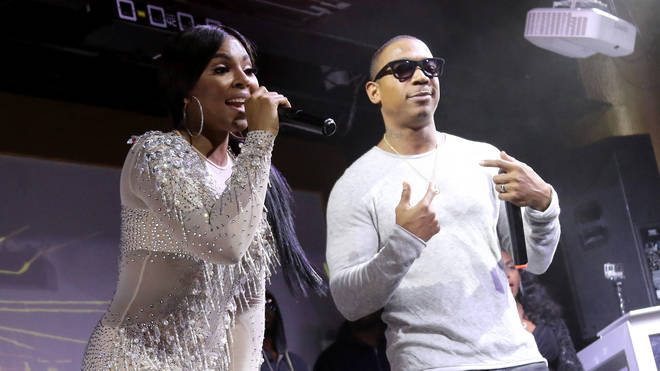 Ja Rule and Ashanti are back!
Ja Rule and Ashanti are preparing to make a long-awaited comeback with their new single 'Encore'.
The pair, who dominated airwaves in the 2000s with hits such as 'Always On Time', 'Mesmerize' and 'Down 4 U', are back with new music.
Picking up where they left off, Ja Rule and Ashanti have continued to display their unmistakable chemistry on a 90s-inspired song they have been teasing during their live performances together.
"Don't get me started please, I might make all these b*tches stop and freeze," raps Ja Rule on the feel-good track.
While Ashanti handles the chorus, singing: "Your good love deserves an encore."
Ja Rule even makes reference to JAY-Z's classic 2003 song of the same name, rapping "Can I get an encore? Do you want more?"
After the song leaked online, fans took to social media to reveal their excitement at hearing new music from the iconic duo again.
I like the fact that Ja rule and Ashanti kept it old school on their new tune

— P. (@perrykey) August 14, 2018
You're not a true 90's baby if you don't jam out to Ashanti or Ja Rule

— Tee 🐾 (@TianaCosta15) August 13, 2018
JA RULE & ASHANTI ARE BACKK, IT FEELS LIKE I WENT BACK IN TIME

— i hope my ex relapses. (@majesdii) August 13, 2018
Ja Rule and Ashanti have a whole album coming out together and I'm crying what year is it I'm so happy

— the real juicy j (@jillianbevann) August 13, 2018
Ja Rule and Ashanti made a new song together like it's 2002 again

— Sabrina DeMeo (@sabrinademeo) August 13, 2018
I could listen to Ashanti & ja rule all day long...

— Rio-shay Farquharson (@FarquharsonRio) August 13, 2018
Ja Rule and Ashanti appeared to confirm in June that they were working on a joint album inspired by Beyonce and JAY-Z's 'Everything Is Love'.
"I think we should do one of these joint albums," Ja Rule tweeted.
Then Ashanti confirmed the news that they were working on a joint project, during an interview with Entertainment Tonight.
"We've been talking about that for so long, but I think now he's like, 'OK, now it's time to do it,' she said.
Ja Rule and Ashanti last collaborated on 2016 song 'Helpless' taken from the official Hamilton Mixtape.