French Montana Addresses Claims He Got With Khloe Kardashian Whilst Still Dating Trina
4 March 2019, 10:40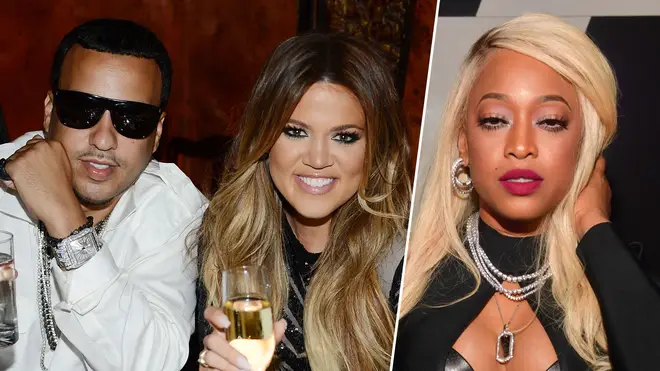 French Montana has responded to the long-standing rumour that he began dating Khloe Kardashian while he was still with rapper Trina.
Amid the ongoing love triangle involving Khloe Kardashian, her ex-boyfriend Tristan Thompson and Jordyn Woods, another famous name was brought into the firing line.
French Montana found himself dragged into the narrative following claims that he started dating Khloe, 34, while he was still in a relationship with Trina.
The rapper, also 34, dated Khloe back in 2014, supposedly after his relationship with Trina ended. However, after Khloe slammed 21-year-old Jordyn for allegedly cheating with Tristan, celebrity blogger Perez Hilton suggested she may be taking a hypocritical stance.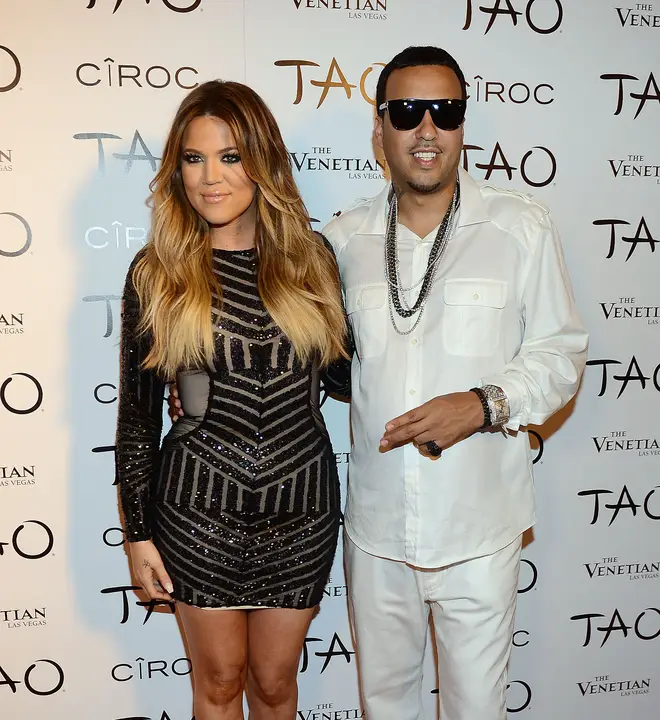 "Did Khloe Kardashian start dating French Montana when he was still with Trina?" he pondered. "And wasn't Khloe friends with Trina???"
French, however, shut down the rumour, claiming he "was single like a dollar bill," in an obvious attempt to distance himself from the drama.
Trina and French reportedly began dating in 2013, before splitting in April 2014 . That same month, French sparked dating rumours with Khloe before the pair made their relationship public soon after.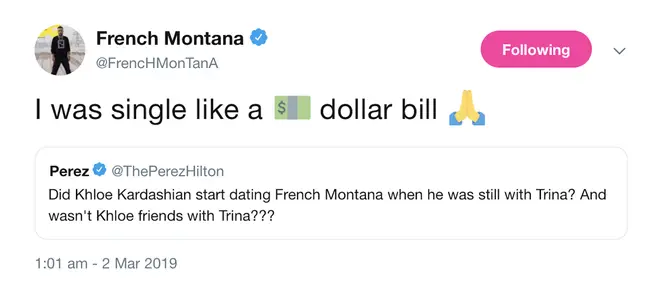 Meanwhile, Khloe, who shares eleven-month-old daughter True with NBA player Thompson, recently retracted her initial anger aimed at Jordyn Woods after her appearance on 'Red Table Talk'.
She originally slammed the model for "lying", before confessing she believes Woods was not to blame for Tristan's infidelity.
"What's been harder & more painful is being hurt by someone so close to me. Someone whom I love & treat like a little sister," she wrote. "But Jordyn is not to be blamed for the breakup of my family. This was Tristan's fault."