Flo feat. Missy Elliott 'Fly Girl' lyrics meaning revealed
24 March 2023, 11:04
FLO On Matching Tattoos, Working With Stormzy & More | Capital XTRA
Here's the breakdown of the lyrics of Flo and Missy Elliottt's latest single 'Fly Girl'.
Flo are back with another bop - this time it features the R&B icon Missy Elliott!
After marking their place in the scene with 2022's 'Cardboard Box' and 'Immature', the London-based girl group have made the ultimate hype track ready for spring and summer.
So, what is the meaning behind 'Fly Girl'? Here's a breakdown of the lyrics of Flo and Missy Elliott's latest track.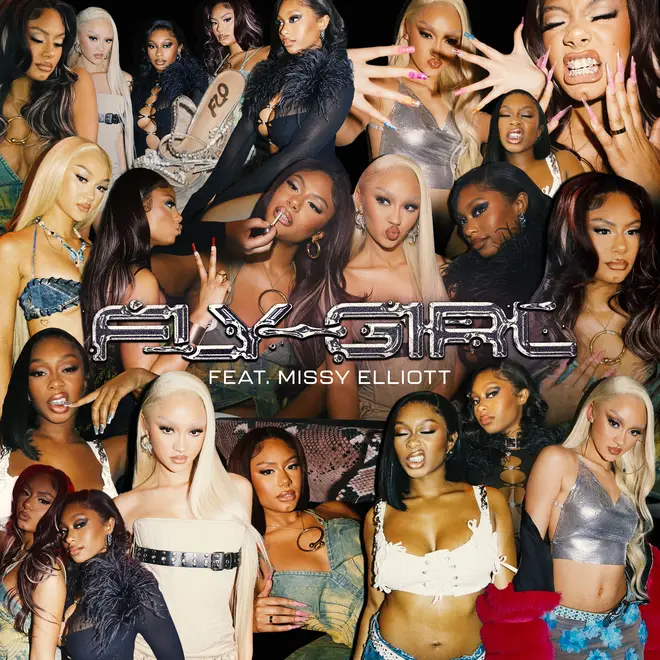 If you a fly gal, get your nails done / Get a pedicure, get your hair did
This line features multiple times in the song - as the first line in the chorus and the name of the track.
It is an interpolation of Missy Elliott's 2002 track 'Work It', where this line appears in the second verse of the hip-hop classic.
However, Missy's version is searching for love with an unfaithful man, and Flo's reworking of these lyrics subvert this by stating that they do not need a man to get the party going!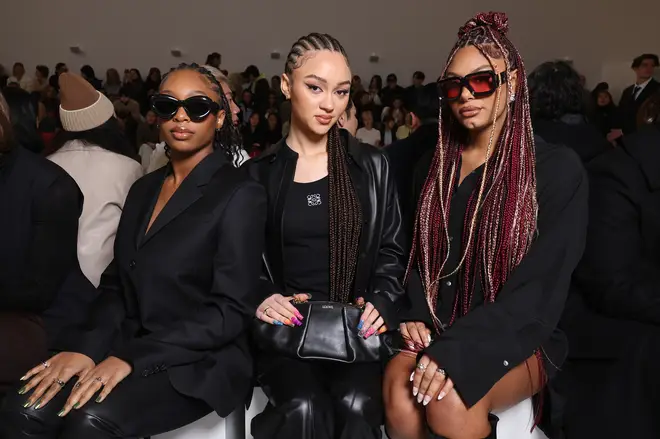 If you can't afford my time, then just watch
Flo are playing on words here - they are saying that if no attention is paid to them, then you will miss them.
They also presume that this man cannot afford to buy a diamond watch since he can't afford their company.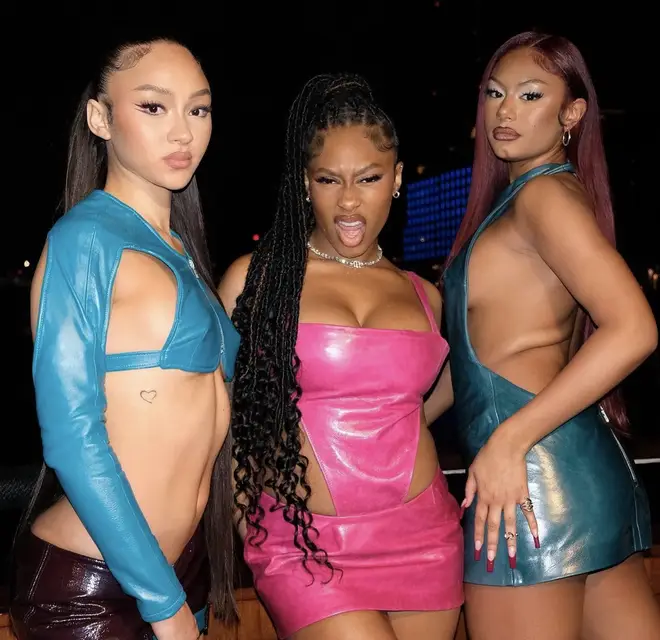 Might leave you waiting all day (Waiting all day) / 'Cause all these material things / Are not enough to make me stay
This section in Missy's verse further reinforces their care-free attitude towards men - if they can't give them attention or gifts, then they are simply not worth their time.
It is clearly hot girl summer for the girls - tis the season for independent empowering anthems!
Here are the full lyrics to 'Fly Girl' by Flo and Missy Elliott:
FLO Answer The Most Impossible Questions 👀 | Capital XTRA
If you're a fly girl, get your nails done
Get a pedicure, get your hair did
See, you're tellin' me I'm pretty, but it's obvious
I don't need no man to tell me where the party is (Woo)
If you're a fly girl (Fly), get your nails done (Girl)
Get a pedicure (Hair), get your hair did (Did, Ayy)
See, you're tellin' me I'm pretty, but it's obvious
I don't need no man to tell me where the party is
Checklist, take it off, what you got? (What you got?)
Pricey so you better have a lot (Have a lot, yeah)
A time piece and it don't tik tok (Yeah)
If you can't afford my time, then just watch (Just watch)
Untouchable (Ah), pretty too (Ah)
Available (Ah), but not for you (Yeah)
Too sexy way too fly
You get none of my
I got plans tonight you ain't part of them (Woo)
'Cause my girls and I, yeah, we all a ten
Know it's ladies night shout to all of them (Shout to all of them)
Put your one's up in the sky if you a fly
If you're a fly girl, get your nails done (Fly, Yeah)
Get a pedicure, get your hair did (What? Uh)
See, you're tellin' me I'm pretty, but it's obvious (Uh)
I don't need no man to tell me where the party is
If you're a fly girl (Fly), get your nails done (Girl)
Get a pedicure (Hair), get your hair did (Did)
See, you're tellin' me I'm pretty, but it's obvious
I don't need no man to tell me where the party is
Oh, babe (Oh, babe)
Might leave you waiting all day (Waiting all day)
'Cause all these material things
Are not enough to make me stay (Stay, Mulla)
You can't handle all this nana (Nana)
Talk but I ain't hearing nada (Nada)
You're gonna have to try a little harder (Harder)
It takes a real one to hold me down, down, down (Woo)
I got plans tonight, you ain't part of them
'Cause my girls and I, yeah, we all a ten (Yeah)
No, it's ladies night, shout to all of 'em (Uh)
Put your arms up in the sky if you a fly girl (Put 'em up)
If you're a fly girl, get your nails done
Get a pedicure, get your hair did (Get, get, yeah)
See, you're tellin' me I'm pretty, but it's obvious (I know I'm pretty, boy)
I don't need no man to tell me where the party is (I don't need a man, no, no)
If you're a fly girl (Fly), get your nails done (Girl)
Get a pedicure (Hair), get your hair did (Did, Yeah)
See, you're tellin' me I'm pretty, but it's obvious (Ooh, woah)
I don't need no man to tell me where the party is
If you a fly girl, get your nails done
Get a pedicure, get your hair did (Ladies, let's go)
All my ladies go and get a outfit
And buy a new lace wig
Back up on the market, better put in you a bid
'Cause when Missy throw a party, you can't find no where to sit (Big booty)
Booty, booty everywhere (Booty)
I make all the dudes throw their money in the air (Money, money, money)
Me and my girls yeah we looking fabulair
Ooh, stop the track, strike a pose, stop and stare (Let's go)
Wait (Wait), make it shake (Shake)
All that cake (Cake), let it bake (Let it, let it, let it bake)
I know you wanna see my body in a vase (Oh, in a vase)
Don't still look like Halle Berry in the face? (In the face)
Oh, oh, Missy and FLO we came to ride (Ride)
We don't even need a guy to tell us we fly (Fly)
When the party get to popping you know we inside
So put your one's up in the sky (One's up in the sky, let's go)
If you're a fly girl, get your nails done
Get a pedicure, get your hair did (No, no, no, no, ah)
See, you're tellin' me I'm pretty, but it's obvious (See, you're tellin' me)
I don't need no man to tell me where the party is (Where the party is)
If you're a fly girl (Fly), get your nails done (Girl, ah)
Get a pedicure (Hair), get your hair did (Did)
See, you're tellin' me I'm pretty, but it's obvious (See, you're tellin' me, oh)
I don't need no man to tell me where the party is (Where the party is)
Why we got 'em so pressed? (So pressed)
Seeing us on top and it's got 'em all stressed (Stressed)
Fly girls, say, "Yes" (Fly girls, say, "Yes", say yes)
Tryna compete but it ain't a contest (Put 'em up)
Why we got 'em so pressed? (We got 'em so pressed)
Say less (Okay)
Fly girls, say, "Yes" (Say yes)
Tryna compete but it ain't a contest
FLO, I like that