'Paragraphs I Manifest': Release date, trailer, how to watch and more
25 June 2021, 17:27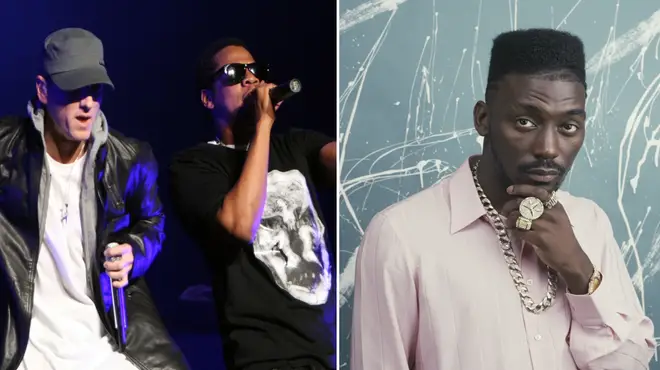 New Netflix documentary 'Paragraphs I Manifest' featuring Eminem and Jay-Z has been confirmed.
Rumours of a big project started when HipHop legend Big Daddy Kane posted a picture on Instagram with rap legend Jay-Z.
Fans initially thought it was a collaboration album, however Kane later confirmed a Netflix documentary was in the works.
Legendary rappers Jay-Z and Eminem have been confirmed for upcoming Netflix project 'Paragraphs I Manifest'.
Here's everything you need know about the upcoming documentary.
When is 'Paragraphs I Manifest' going to be released -

Whilst there is no official release date for the upcoming documentary, Kane has assured it is coming soon.

He posted a picture on Instagram alongside Common, saying: "Much love to @common and the StuyVision crew. We almost done. #paragraphsimanifest"

This page will be updated as more information becomes available.

Who will be featured in 'Paragraphs I Manifest'?

Big Daddy Kane has revealed that there will be many well known Hip-Hop legends featured.

The MC specifically confirmed that Eminem, Jay-Z, Common, and more will be appearing, saying: "I got JAY-Z, Eminem, KRS-One, Doug E. Fresh".

Continuing to discuss features he said: "I even got some of the battle rappers like Goodz Da Animal and Aye Verb, so it's coming out real good".

What will 'Paragraphs I Manifest' be about?

Speaking with AllHipHop the legendary rapper said: "It's about lyricism and it's coming together so great.".

He continued to give details, saying: "I got the battle rappers, Goodz Da Animal, Aye Verb, discussing battle rap today, versus battle rap in the 1980s,"

The Hip-Hop legends documentary will features moguls such as Jay-Z. Picture: Getty

"The stuff Jay-Z said that he learned from me. Eminem broke down some s**t that I didn't even know that I did" He continued.

He concluded: "It's a lot of amazing stuff and I I think that people that appreciate hip-hop and people that appreciate lyrics is really going to enjoy this".

Where can you watch 'Paragraphs I Manifest'?

'Paragraphs I Manifest' will be available to stream on Netflix.