Diddy Reveals 'Touching' Last Words Kim Porter Shared With Him Before She Passed Away
24 April 2019, 11:48 | Updated: 26 April 2019, 11:09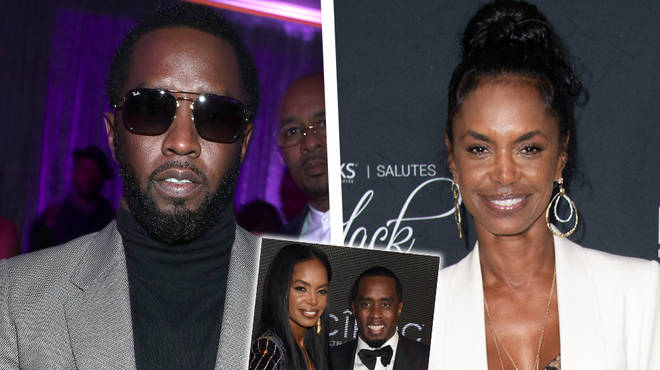 Diddy shares Kim Porter's last words to him just days before she passed away. He also talks of parenthood without Kim, and reveals how he is coping...
Diddy recently covered Essence magazine and featured on the cover of their magazine for Mother's Day. Inside the feature, Diddy reveals a touching message from Kim Porter just days before she passed away.
Sean Combs shared the cover feature with his three daughters D'Lila, Jessie, and Chance and spoke on how parenthood feels after Kim Porter's passing.
During the interview, Diddy revealed Kim Porter's last words to him. He said "Three days before she passed, she wasn't feeling well. She had the flu, and she sent the kids over to my house so they wouldn't get sick."
Diddy continued: "One night I was checking on her, and she was like, 'Puffy, take care of my babies.' She actually said that to me before she died" said Daddy Combs.
Following Kim Porter's unexpected death in 2018, Diddy has been left with no other option but to step up and hold it down inthe Combs household without the help of his ex and mother of three of his biological children.
Diddy has been there to raise Quincy, Kim Porter's son with Al B. Diddy is also a father to Justin, whose mother is Misa Hylton, and to Chance, whose mother is Sarah Chapman.
Diddy is doing an amazing job and shares his experiences as he's going along his difficult journey, still being someone who gives out motivational speeches and words of encouragement.
The hip-hop music mogul revealed to the magazine that his family has leaned on one another for support, however, he still worries about his daughters.
The 49 year-old mogul revealed a conversation he had with his daughters and says they're teaching him how to deal with Kim Porter's death. Diddy said "One day I asked them how are they being so strong," he said.
He continued: "They said that, in a weird way, their mother had taught them how to deal with death. About six years ago, Kim's mother [Sarah Porter] was diagnosed with stage 4 cancer, and we moved her to L.A. She passed away about a year and a half later, so the girls saw their mother deal with losing her mother. Now, ironically, they are teaching me how to deal with Kim's passing"
>
>
>