Diddy Claims R&B "Is Not Being Made Right Now" Amid 'King Of R&B' Debate
13 December 2018, 12:12
The Hip-Hop veteran weighed in on the ongoing 'King Of R&B' debate after singer Jacquees appointed himself with the title this week. Diddy claims the genre is currently up in the air.
Diddy has spoken out on the ongoing 'King Of R&B' debate after singer Jacquees claimed the role for himself.
Notable musicians and fans alike have thrown a number of names into the hat including Usher, Trey Songz, R. Kelly and, of course, our Lord and Saviour King Beyoncé.
In response, the 49-year-old music mogul argued that the true definition of R&B needs to be determined before any titles can be handed out.
"I usually mind my business, but R&B is the foundation of my life," he began in a video uploaded to Twitter. "That word king is too loosely thrown around."
"Now I understand the concept that we are all kings, I understand that. But if we're talking about in the competitive arena of music, cats give away the king thing too early," he said. "A couple of hits ain't gonna do it."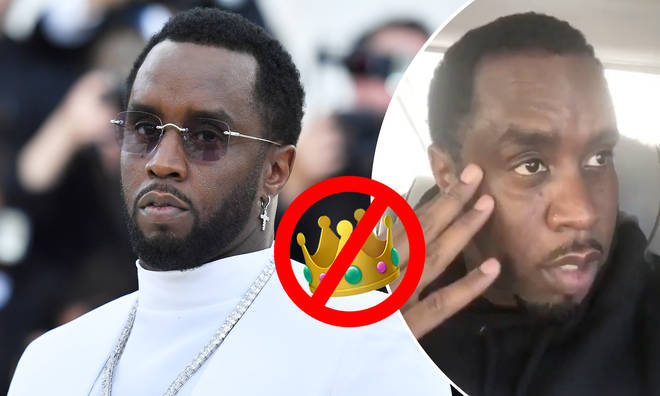 The Bad Boy Records founder goes on to establish the factors that go into R&B - sensuality, romance and vulnerability. "We're talking about rhythm and blues," Diddy says. "We're talking about sharing your soul."
"We're talking about making love through your music, making a whole generation of babies. Adoring a woman, not you know putting her down, not talking about how you just wanna smash her - adoring her."
He continues, "You gotta start making some R&B. You have to be vulnerable. You have to be speaking about love. You have to affect women in a positive way, and your ass gotta be able to sing."
The Hip-Hop hitmaker finished by claiming that the genre is currently not being made. "R&B's not being made right now," he says. "This is not R&B. I wanna make sure y'all clear. You gotta make some R&B to be the king of R&B."
On Monday (10th Dec), Jacquees posted a video in which he states, "I understand who done came and who done did that and that and that but now it's my turn" before claiming, "I just want to let everybody know that I'm the king of R&B right now".
Who do you think the 'King Of R&B' title goes to? Do you agree with Diddy? Let us know on Twitter!