Diddy Reveals Kim Porter Tribute Following Death Of 'Soulmate'
19 November 2018, 13:33 | Updated: 19 November 2018, 13:37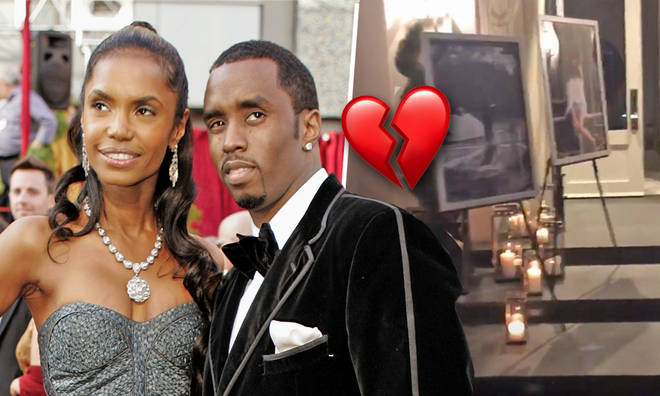 Diddy's shared a number of posts on Instagram after his ex-girlfriend and mother to three of his children Kim Porter died from a cardiac arrest at home last week.
After Diddy's former girlfriend Kim Porter tragically passed away last week following a heart attack at her home, the rapper stayed away from social media, however he's now shared a flurry of posts on Instagram sharing his feelings on the sad situation.
> Here's How These 15 Hip-Hop Stars Looked In Their First Ever Music Video
Stars such as Drake and Rihanna had already paid tribute to Kim following her death, and after sharing a video of the former couple on Instagram, Diddy posted a touching tribute to Kim and described their relationship as 'more than soulmates'.
Writing on Instagram, Diddy said, For the last three days I've been trying to wake up out of this nightmare. But I haven't. I don't know what I'm going to do without you baby. I miss you so much.'
He went on to say, 'Today I'm going to pay tribute to you, I'm going to try and find the words to explain our unexplainable relationship. We were more than best friends, we were more than soulmates. WE WERE SOME OTHER S**T!! And I miss you so much. Super Black Love'.
Diddy, whose real name is Sean Combs, went on to share several other pictures of Kim, writing, 'Words can't explain. FOREVER AND EVER AND EVER!!! Infinity and BEYOND!!!!'
The Bad Boy Records rap mogul later took to Instagram Stories, as you can see in the video above and posted a video which showed a number of pictures of Kim Porter in white frames, surrounded by lit candles which was formed as a tribute to his late ex.
It's been reported that Porter went into cardiac arrest before she later died at home. Sources claim that Kim had been suffering from flu-like symptoms, and possibly pneumonia, in the weeks before her passing.
> Download Our Free App For All The Latest Diddy News!