DaBaby's Security Brutally Knocks Out Female Fan In Shocking Live Show Incident
30 September 2019, 10:56 | Updated: 30 September 2019, 10:58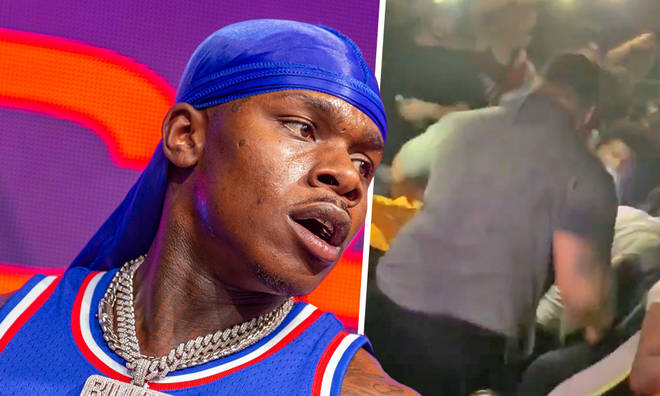 DaBaby's live shows have been marred by violent incidents in the past and now his security have knocked a female fan unconscious.
Rapper DaBaby is no stranger to violent drama. The 'Suge' rapper posted videos online after he getting into an altercation with a fellow rapper last year, whilst his security have perviously been accused of leaving a supporting artist in a coma after a 2018 show.
Now footage has emerged showing one of DaBaby's security team knocking a woman unconscious at his recent live show on Saturday night.
In the video, DaBaby can be seen walking out to perform in the middle of the crowd, a move he's quikcly become known for, but whilst a number of fans can be seen trying to get up close to the rapper, one appears to launch an overzealous arm in his direction.
Appearing to take that as a threat to DaBaby, the security guard then launches a stong attack on the woman appearing to punch her several times after which she can be seen laying out cold on the floor of the venue.
TMZ later reported that the woman's friends were able to get her up and out of the venue before she was treated by paramedics, whilst they also claim that the police weren't called over the incident. See footage of the shocking incident here.
> Download Our Free App For all The Latest Music News!