DaBaby Seen "Throwing A Punch" At Fan For Trying To Steal His Chain In New Video
23 September 2019, 14:53 | Updated: 23 September 2019, 15:07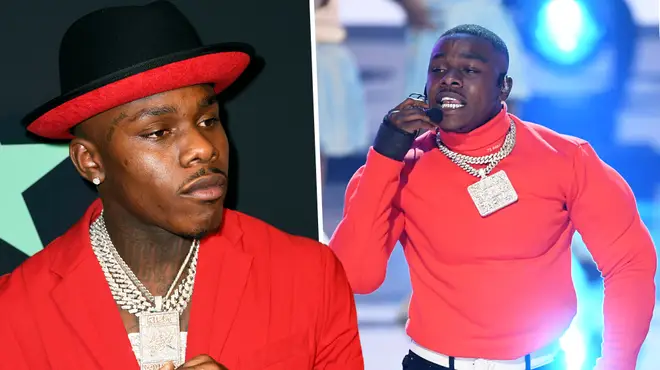 Rapper DaBaby has been seen punching a fan after they tried to steal his chain, during his performance at the Prime Festival.
DaBaby recently got physical with a fan while performing at the Prime Festival in Lansing, Michigan. The 27 year-old rapper got intimate with his crowd while a fan took advantage of DaBaby being right in front of them.
On Friday night, the rapper took to the stage with the utmost energy and went in the crowd to show love to his fans. However, it came to an end quickly after a fan irritated the rapper by trying to stay his jewellery
In a video that recent emerged on social media, DaBabys is seen reacting to a fan who reached to his neck and tried to snatch his jewellery off of his body.
When the fan eventually reaches DaBaby's piece, the "Sage" rapper threw a punch right back at the fan. However, DaBaby didn't let it stop how he interacted with the rest of his fans.
The rapper still stayed in the crowd, within close proximity to his fans.
DaBaby recently shared before and after pics of another Carolina rapper who got a little too friendly while he was out shopping.
Watch the video here to see DaBaby react to a fan trying to steal his jewellery.