Chuggs Wallis: Love Island's 2021 contestant real name, net worth, business & Instagram revealed
1 July 2021, 17:58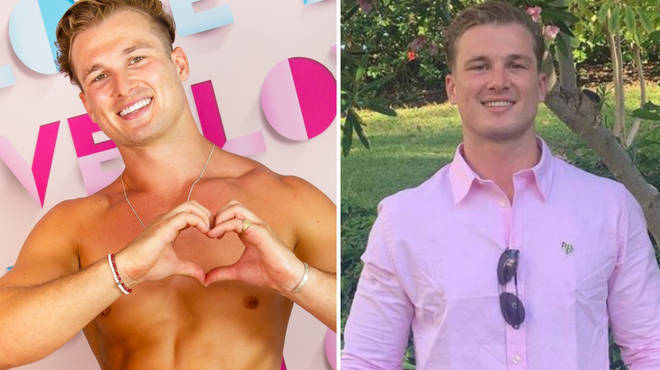 Here's everything you need to know about the latest love island star Chuggs Wallis.
Chuggs Wallis is the villas latest addition, being one of two "bombshells" added in to the mix.
Here's everything you need to know about the newest islander.
What is Chuggs Wallis' real name and how old is he?

Chuggs Wallis real name is 'Oliver George Wallis' and the 23 year old is said to live in Surrey.

Win a holiday for four.

Picture: capital xtra

What does 'Chuggs' mean?

Chuggs' nickname has caused some comments, especially when its meaning was rumoured.

Fans believe the stars name is a mix of the two words 'cuddles' and 'hugs'.

For those wondering, Chuggs is short for cuddles and hugs; 2 things he loved as a kid and the name stuck. His real name is Oliver. #loveisland #chuggs

— Leo (@sargent_leo) June 30, 2021

Is Chuggs Wallis rich?

It has been rumoured that Wallis comes from a wealthy background and is rich, despite being in the running for the £50k prize.

It was reported that his parents own a £1.2m property and sent Chuggs to private school.

The stars Instagram has him pictured in a range of glamorous locations worldwide, such as Dubai and Barbados.

What is Chuggs Wallis' business?

As well as his seemingly wealthy parents, Chuggs also has a business of his own - named 'booby buckets', a "premium British" bucket hat business.

It's reported that the islander runs the business from his parents home.
Chuggs can be found on Instagram at: @chuggswallis and his business page at: @booby_buckets.