Kendall Jenner roasted over Jacquemus 'diaper' dress
27 June 2023, 15:55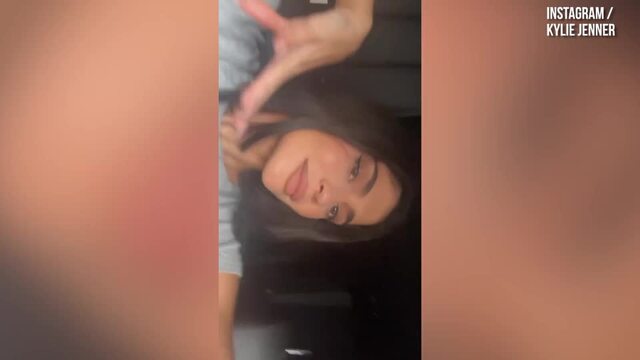 Kylie Jenner shows off her late-to-work fit
Fans were baffled over Kendall's latest runway look...
Kendall Jenner has been roasted online for a dress she wore resembling a 'diaper' at Jacquemus' Paris Fashion Week show in Chateau de Versailles.
The 27-year-old's look went viral after her white minidress was compared to a diaper or a marshmallow as she took to the runway.
Her appearance at the fashion show was shared by Vogue India on Instagram, which prompted fans to troll her over the look.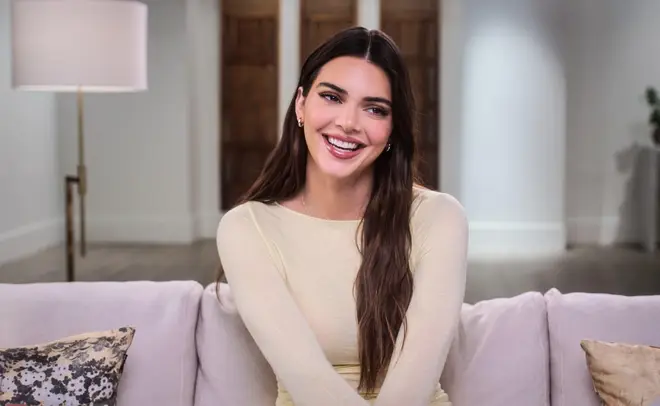 "Looks like an oversized diaper," one user wrote underneath Vogue's post.
Another said: "Why does Kendall look like she smelled something bad?" as one replied: "Maybe cuz she is wearing a huge diaper."
Other Instagram users compared her outfit to other objects, including a shower cap, marshmallow, and even a human scrunchie.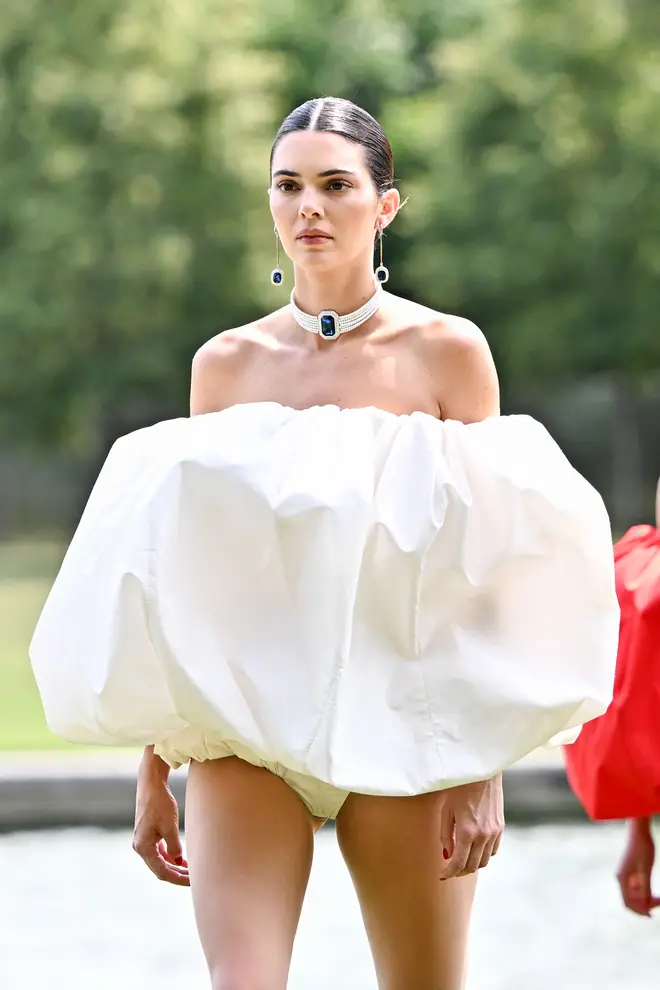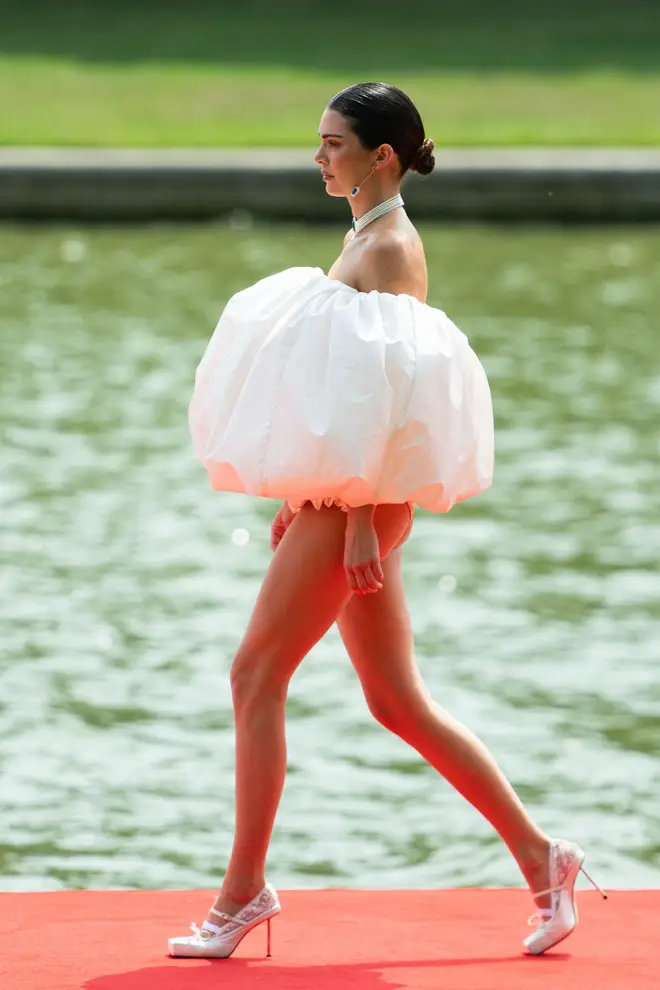 This comes as last year Kendall trolled sister Kim over her 'diaper-like' orange jumpsuit in an episode of The Kardashians.
Kendall said, that "It kind of looks like you have a diaper on", as Kim revealed her look.
Meanwhile, Kendall wasn't the only famous person at the show, with Gigi Hadid also walking the runway, with the likes of David Beckham and Eva Longoria supporting the brand.
Peter Crouch On Convincing A Stranger Abbey Clancy Is His Wife 😭 | Capital XTRA