Cassie's Boyfriend Alex Fine Shares Emotional Letter Following Surprise Pregnancy News
13 June 2019, 10:49 | Updated: 13 June 2019, 10:50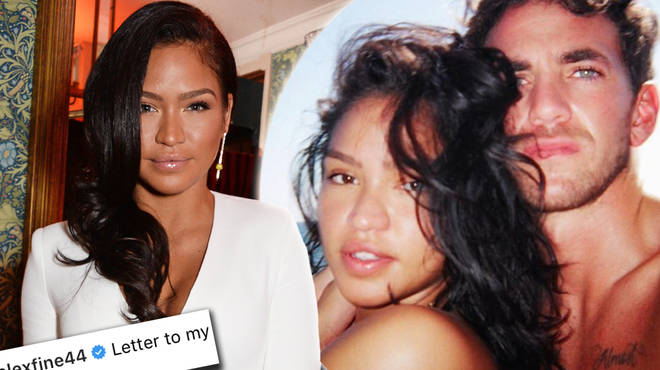 Cassie's boyfriend Alex Fine has shared the two sweetest letters to his unborn baby girl and his girlfriend, following the reveal of their pregnancy.
Cassie has confirmed the exciting news that she is pregnant with a baby girl, after reports emerged last week suspecting her pregnancy. The R&B singers boyfriend Alex Fine, 26, has taken to social media to express how he feels about having their first child together.
The personal trainer and self proclaimed "Bull Rider" has taken to Instagram to write two emotional letters to his girlfriend Cassie, and their unborn baby girl.
Cassie confirmed the news with a photo of her and Alex, along with a sweet caption on Instagram on Wednesday (Jun 12). Alex then took to Instagram to show his appreciation and love for the new blessings in his life.
He started the heartfelt letter writing: "I will be the first man in your life and will show you the greatest love and affection now and forever," Fine wrote alongside a photo of him kissing Cassie on the cheek.
Fine makes a few promises to his baby girl: "I promise to be at every dance recital, concert, sporting event, school plays whatever you decide to do I will be there and support you. I am your number one fan."
The 'Director Of Health' also wrote a lovely letter for his girlfriend Cassie, revealing promises he is making to her.
Fine opened his letter to Cassie writing: "I promise you that I will do every single thing in my power to support you and help you."
Within the letter, Alex also devotes his love for his girlfriend and promises that he will "best father/baby daddy".
See the full letters above.