Cassie Responds To Rumoured Diddy Split With Emotional Footage
26 October 2018, 11:39
Sean Combs has reportedly split from 'Me & U' singer Cassie after almost 11 years of dating. However the pair's latest interaction may suggest otherwise.
Cassie appears to have posted a reaction to her alleged split with long-term boyfriend Diddy.
The 'Long Way 2 Go' singer, who recently slammed Diddy's reported new love interest Jocelyn Chew with a cryptic message, has revealed her feelings about the situation through another cryptic Instagram post.
Cassie posted a video that showed herself looking upset while listening to an emotional R&B song that is rumoured to be one of her own unreleased tracks.
Interestingly, Diddy took to the comments section of the post and expressed his feelings for her after 'liking' the clip.
"Love you forever," he wrote.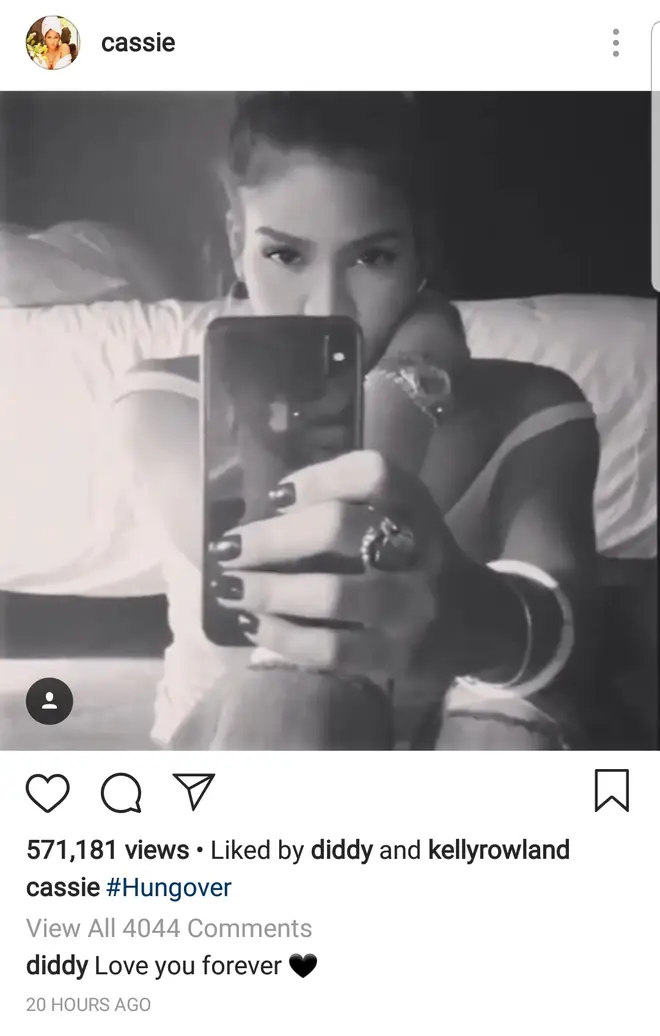 The pair latest exchange follows Diddy's recent cryptic message about trying to avoid "negative energy" in his life.
Cassie reportedly unfollowed Diddy in the wake of their reported split and continues to do so.
Diddy and Cassie still yet to publicly address their alleged break-up, following an initial news story that was published by Love B Scott.