Diddy Breaks Silence Following Cassie Split With Motivational Instagram Post
24 October 2018, 12:42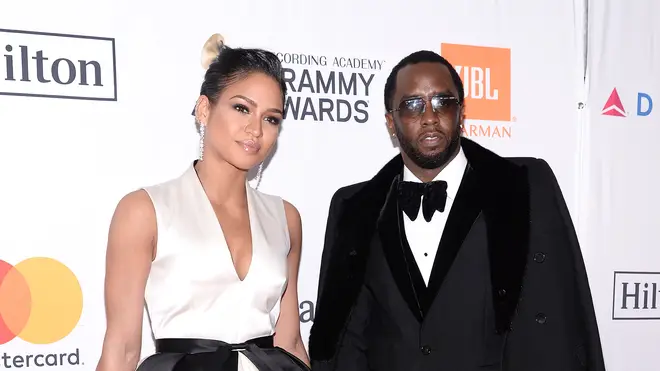 Sean Combs has reportedly split from 'Me & U' singer Cassie after almost 11 years of dating.
Diddy appears to have finally broken his silence over reported split with Cassie.
The Bad Boy Records music mogul, who is rumoured to have moved on with Canadian model Jocelyn Chew, has posted a cryptic message to his fans on Instagram.
Diddy, real name Sean Combs, posted a message that read: "I'm at a place in my life where my peace and happiness are my top priorities.
"I avoid placing myself around negative energy."
See the post below: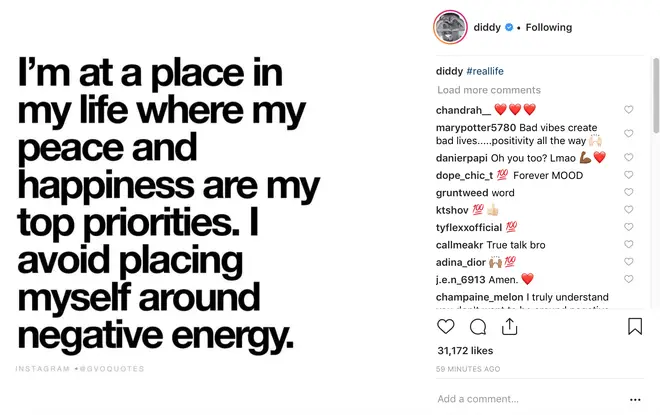 Diddy's cryptic message follows Cassie's recent savage Instagram Stories post that fans claim was aimed at Diddy and his new 26-year-old love interest.
The 'Long Way To Go' singer didn't mention any names in particular in the post however it came amidst the social media whirlwind that followed the initial story.
Cassie also reportedly unfollowed Diddy on Instagram.
However the pair are yet to publicly address rumours about the split, following the story which emerged from celebrity news publication Love B Scott.