Cardi B Fires Back At Nicki Minaj Fan Over Ghostwriter Claims
3 April 2018, 16:39 | Updated: 10 April 2018, 14:47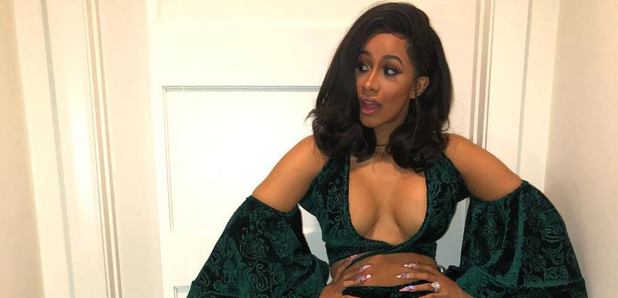 Cardi has hit back!
Cardi B has responded after strong rumours that she used a ghostwriter on her new single 'Be Careful'.
The 'Bodak Yellow' star surprised fans when she released the song this weekend, which appeared to be aimed at her fiancée Offset's alleged infidelity.
However some fans were quick to point out that another artist called Pardison Fontaine, real name Jordan Thorpe, had rapped the lyrics to the song on Snapchat in 2014.
"Man, I thought you would've learned your lesson/ 'Bout liking pictures, not returnin' texts," he raps over the same instrumental. "I guess it's fine, man, I get the message/ You still stutter after certain questions/ You keep in contact with certain exes."
Watch footage below:
Cardi b's #BeCareful is actually a song by an artist named Pardison Fontaine. His song + video is from 2014. pic.twitter.com/xFP15ua3qj

— (@GEMlMl) 30 March 2018
After a fan dissed Cardi B's credibility on Twitter, the New York rapper was quick to hit back with a now-deleted lengthy response.
"You think I'm mad? Lmaaoo it's number 1 on iTunes Charts right? It's number 7 on Apple me right? Me and Pardison getting payed while we sleep and achieving sh*t… now why you mad at me and why are you mad at your life?"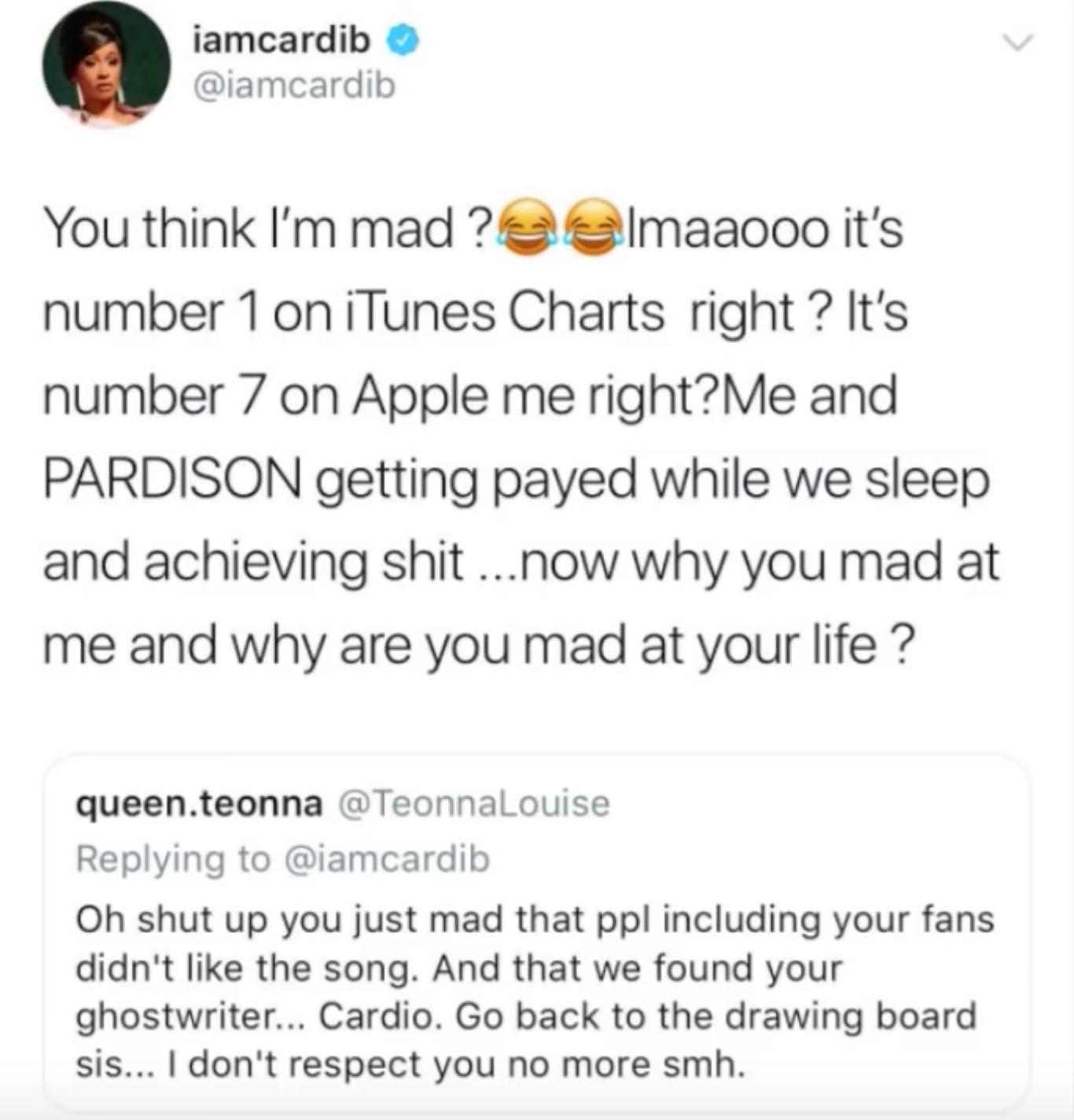 Interestingly, Cardi B's alleged ghostwriter was also officially credited on 'Bodak Yellow' alongside a number of other writers.
Meanwhile, Cardi B has released the official music video for her song 'Bartier Cardi' starring 21 Savage and Nicki Minaj.
Cardi's highly-anticipated new album 'Invasion Of Privacy' is set for release on 6th April.