Black Mafia Family Season 1: Release Date, Cast, Trailer & Everything You Need To Know
9 January 2019, 15:09 | Updated: 9 January 2019, 15:11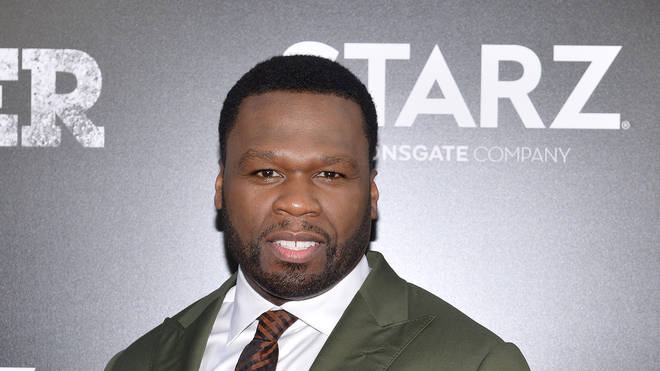 Everything you need to know about 50 Cent's anticipated Starz 'B.M.F' series; The cast, the air date and rumours.....
Black Mafia Family is 50 Cent's highly-anticipated new Starz series, following up the success of Power.
The crime and music industry drama, also known as B.M.F, is about the rise and fall of Big Meech's infamous criminal organisation. The real-life story has lots of ties to the Hip-Hop scene, with a number of artists linked to the family prior to its downfall in 2005.
50 Cent, real name Curtis Jackson, has previously made the bold claim that B.M.F is better than his record-breaking show Power. He also claims he has the official stamp of approval to produce the project from the leader of B.M.F, Demetrius "Big Meech" Flenory.
Here's everything we know about B.M.F season 1 so far…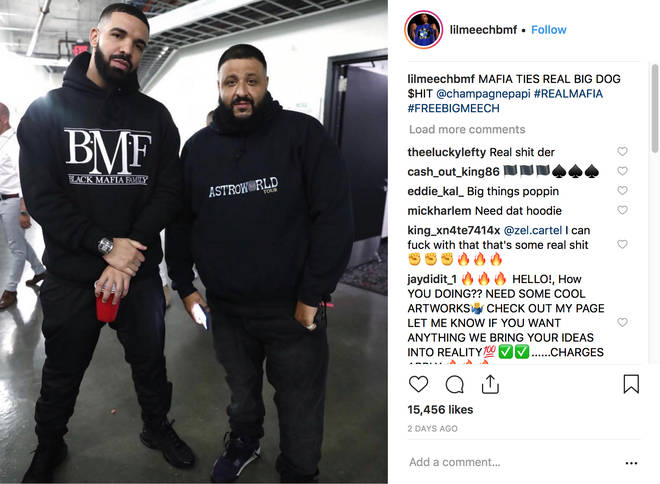 Who is in the Black Mafia Family cast?

In January 2019, 50 Cent and show writer Randy Huggins revealed the official casting list for Black Mafia Family and posted a full character breakdown as well as an audition script.

Casting calls are set to take place this year in cities across the US, with G-Unit Films and Television also offering actors to send links to their audition tape.

The characters are detailed as follows:

RAYMOND "RAY-RAY" GREEN - (20'S) Black, shifty-eyed, with strong features and no-nonsense demeanor. The E.F. Hutton of this roast – when he speaks everyone listens.

DETECTIVE DEBORAH CRUZ - (30's) Asian or Latina. A cerebral cop who's more plain than pretty, but there is something alluring about her. There's also strength behind her tired eyes that have seen too much.

DETECTIVE SIMON ARMSTRONG - (40's) White. A weathered sloucher who managed to fail up because of his connections in the department. Along the way he's picked up enough skills to justify his position.

ALONZO "ZO" GREEN - (17) Black with childlike eyes. A free-spirited, free-tongued, and sensitive guy with mild features. The kind of guy everyone roots for.

KATO (SEXY FEMALE from The Store) - (20's) Open Ethnicity. She's smart, manipulative, and sexy as fuck with an air of danger that attracts as many men as she intimidates.

DANIEL FAIRBANKS - (70's) black and ageless. A refined and prim man with gray-hair. The salt of the earth when it comes to Detroit and this particular neighborhood. But don't let the smooth taste fool you, mouth off to Mr. Fairbanks and you'll wind up on your ass.

MRS. GRILLS (The LADY from the street) - (50) Black with a bubbly personality and a sharp tongue that's quick with the warm and witty comebacks.

PUNK ASS D-BOY - (18) Black. A fish out of water with nervous energy.

D-BOY #1 - (20's) Black. One of Ray-Ray's goons, and one of his hardest workingmotherfuckers.

ROCK (Kato's DRIVER) - (28) Black and ripped with muscles everywhere. A loyal member of BMF who is square jawed, strong, and street smart. Or so he thinks.

Speaking about the Black Mafia Family cast, 50 Cent told fans in July 2017 that casting was "coming soon". Taking to Instagram, the Power director shared a picture of the pilot episode outline and said information about characters was on the way.

50 Cent Black Mafia Family.

Picture: Instagram

When is the Black Mafia Family release date?

There is currently no official release date for Black Mafia Family season 1 however we do know is that it's definitely happening. In July 2016, confirmation of B.M.F was made by 50 Cent on Instagram. "From the executive producer of Power Curtis (50 Cent) Jackson and Randall Emmett is bringing B.M.F To the screen. This TV series is gonna blow you away," he wrote. There is no indication of when fans can expect the show however expect huge announcements in 2019.

When can I watch Black Mafia Family?

There is currently no information available about when the show will premiere. 50 Cent and the Power cast tended to start filming in September and release a trailer a few months later. However B.M.F is yet to start filming.

50 Cent previously signed a huge new deal with Starz earlier in December 2017, which outlined his intentions to work on Black Mafia Family, Den Of Thieves and Tomorrow.

Any Black Mafia Family spoilers?

There are currently no spoilers for B.M.F season 1, however what we do know is that the story will be about Big Meech and his involvement with the Black Mafia Family - a huge drug organization formerly based in Detroit.

50 Cent revealed that Big Meech had given him written permission to produce the TV series, from his prison cell.

Big Meech Letter To 50 Cent About BMF.

Picture: Instagram

50 Cent also made the surprising admission that Black Mafia Family is set to surpass Power.

"B.M.F is going to be bigger than Power, you know the vibes," he wrote on Instagram.

50 Cent Black Mafia Family.

Picture: Instagram

Is there a Black Mafia Family trailer?

Starz is yet to reveal an official trailer for B.M.F season 1. However expect the highly-anticapated footage to be released as soon as the cast begin filming scenes for the series.

What is the Black Mafia Family plot?

50 Cent is yet to reveal the official plot behind the season 1 of B.M.F however it is expected to closely follow the real story of Big Meech and his family. There may be cameos from rappers or real-life family members. However there is currently very little known about the plot.

In November 2018, 50 Cent revealed that the first draft of Black Mafia Family had been written by Randy Huggins, who is also part of the Power writing team among others.

"Oh I know you ready for this, this gonna blow your mind," wrote 50 Cent on Instagram.

50 Cent Black Mafia Family.

Picture: Instagram

How many seasons of Black Mafia Family are there?

There was a 2012 film about the Black Mafia Family called "BMF: The Rise and Fall of a Hip-Hop Drug Empire". However 50 Cent's interpretation of the story will be the first official season on Starz. If the show is successful, expect the series to be extended.

Where can I watch Black Mafia Family?

Although there is yet to be official confirmation, expect Black Mafia Family to air on US TV network Starz. For British fans, the show may be picked up by a streaming service such as Amazon Prime or Netflix.
Check back for all the latest Black Mafia Family season 1 updates, trailers and spoilers on this page.