Blueface Addresses 6ix9ine's Baby Mama's Claims She Made "Thotiana" Pop
27 March 2019, 15:55 | Updated: 27 March 2019, 16:04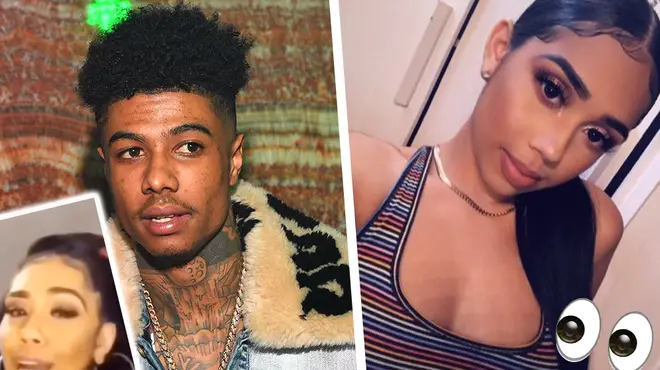 Blueface responds to 6ix9ine's baby mother Sara Molina's claims that she made Thotiana blow up...
Tekashi 6ix9ine's baby mother, Sara Molina, has been very active on social media recently. After recently blasting her baby father 6ix9ine, then defending him when OG's come for him, she hasn't quite decided where Tekashi stands with her. Although she has previously been addressing all things 6ix9ine related, she took to Instagram to address the success of Blueface's hit "Thotiana".
During an Instagram Live, a fan commented that they always say that she made Thotiana big, as the song had been out for a year, but when Molina put it on her Instagram, it blew up.
Sara Molina agreed with the fans comment, and she believes she was part of the reason why "Thotiana" popped. The 22 year-old Instagram star states: "Let me tell you something, they wanna say...they wanna call anybody a thotiana, I'm about to trademark that sh*t okay cos', that's all I see under my comments on Instagram"
She continued: "Someone get in contact with Wack 100, Blueface. Tell him I want that cut — that fucking check cut. I would've been in the video too if they would've paid me. Not no doing no hoe shit, but you know."
Blueface addressed Sara Molina's claims to making "Thotiana" pop, on Instagram.
The "Thotiana" hitmaker, posted a video of him performing Thotiana on stage. The star captioned the post "Dam I guess everybody else made thotianna hot but me".
After Molina claimed dominion over Blueface's "Thotiana" single, she revealed that she feels entitled to a portion of the single's royalties. However, Blueface's manager Wack 100 has responded, and not in a pleasant way. Wack 100 posted a photo of Sara Molina on Instagram and captioned the photo "neak peak of the #Thotiana Latex doll coming soon. For all my truckers and single men we got the right one for ya baby. #West".