What is Juneteenth Day? What you need to know about the annual holiday in America
17 June 2021, 13:36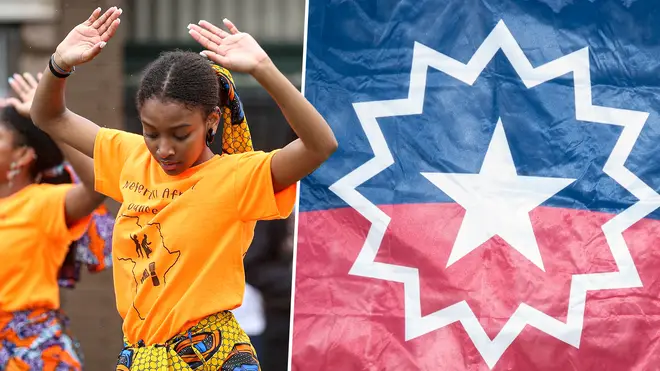 Juneteenth Day – also known as Freedom Day or Jubilee Day – has been widely celebrated as it's an annual commemoration holiday.
Juneteenth Day has been widely spoken about all over social media, but many people still are unsure of what it is.
While the monumental annual celebration makes headlines every year, there are still questions about what the American holiday is.
Here's what we know about Juneteenth...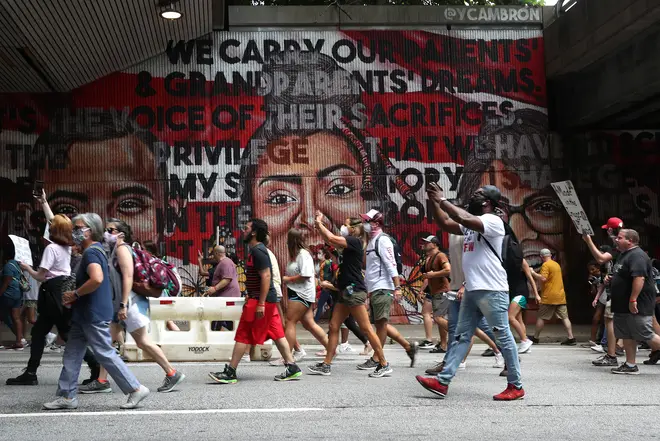 What is Juneteenth?

Juneteenth – which is June and the nineteenth mixed – is an official Texas holiday, where people across the US celebrate on June 19 every year.

The holiday commemorates the same day in 1865 is the day enslaved African Americans in Galveston, TX, learned that they were free.

However, a common misconception is that slavery ended on June 19, 1865.

Formerly enslaved Black Texans began celebrating the event with annual "Jubilee Day" festivities, in 1866. This commemoration is now known as Juneteenth (June + nineteenth).

The Juneteenth flag includes an exaggerated star of Texas "bursting with new freedom throughout the land.". Picture: Getty

Juneteenth marks the day that enslaved African-Americans were told that they were free.

While Juneteenth is an unofficial American holiday, there has been a bill to get the day recognised as an official federal holiday across the US.

How long has Juneteenth been a holiday?

Juneteenth has been celebrated since 1865. This 2021 celebration will be the 155th year.

This year, Juneteenth falls on a Saturday.

What ways can I commemorate Juneteenth?

Juneteenth is a celebration to commemorate the June 19, 1865, the day enslaved African Americans in Galveston, TX, learned that they were free. Picture: Getty

Relax and spend time with loved ones
Reflect and educate yourself
Support Black-owned buisnesses
Attend events; in-person or virtual
Explore African-American content; books, films, TV series, magazines, blogs etc.
Show support on social media with use of hashtags

How is Juneteenth traditionally celebrated?

Juneteenth is traditionally celebrated by; public readings, voter registration efforts, parades, community gatherings, street fairs, fishing and more.

The holiday is typically celebrated with meals of red food and drink such as; hibiscus tea, watermelon, strawberry shortcake, red beans and rice, red velvet cake and strawberry soda.

Juneteenth is celebrated by public gatherings, food and drink, street fairs & more. Picture: Getty

The red food is to symbolise strength and courage of the enslaved African-Americans.

The food items are often paired with staples like collard greens, barbecue and tea cakes.