Blac Chyna Accuses Her Mother Of Attacking Her Home During Explosive Argument - WATCH
30 July 2019, 13:22 | Updated: 5 October 2020, 12:42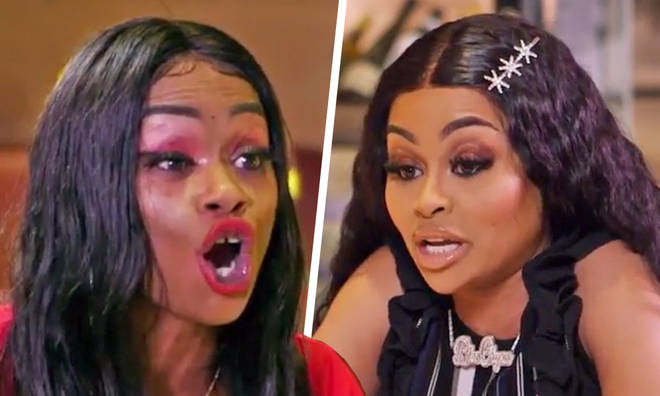 Blac Chyna and her mother Tokyo Toni have had a rollercoaster relationship over the years and this latest accusation has rocked the pair.
After recently claimed that Blac Chyna and Future had an abortion before the reality star gave birth to daughter Dream Kardashian, Chyna's mum Tokyo Toni has been on the recieving end of claims she is denying.
As a teaser for the latest episode of their reality show 'The Real Blac Chyna' shows, Tokyo Toni is accused by her daughter Blac Chyna of vandalising her house and posting abusive posters on her front door.
In the clip above, Blac Chyna can be heard telling her mum "You posted posters all over my door saying 'f**k you b**ch', 'slut'" before her mum accuses her of taking her car.
When Blac Chyna claims that her mum is lying, Tokyo Toni states "Anything you say is a bald faced lie" before demanding that her daughter backs up her claims by getting someone else to verify what she's saying.
The clip swiftly ends but it's abother occasion when the pair's herads have clashed during the filming of 'The Real Blac Chyna'. Tokyo Toni also recently threatened to beat up TV host Wendy Williams for speaking about her family's business on her show.
> Download Our Free App For All The Latest Music News!