Blac Chyna 'Responds' To Her Mums Threats To Knock Wendy Williams "Face Off" On Instagram
24 July 2019, 11:31 | Updated: 5 October 2020, 12:42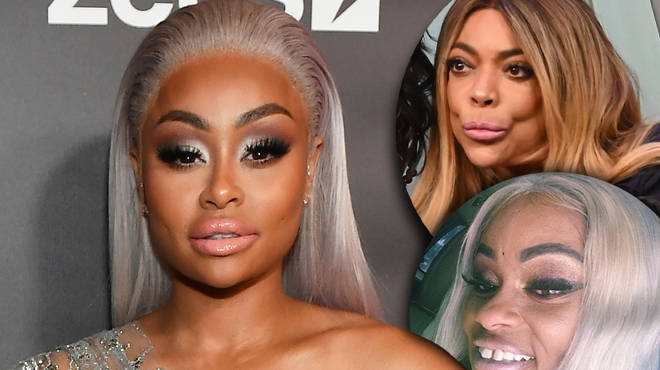 Model Blac Chyna has 'responded' to her mother's recent rant where she threatens and exposes Wendy Williams. The star seemingly takes sides with her Instagram post.
Blac Chyna has seemingly responded to her mother, Tokyo Toni's beef with Wendy Williams with a cheeky Instagram post.
Tokyo Toni recently took to Instagram to threaten Wendy Williams after the talk show host spoke about Toni's and Chyna's rocky relationship on her show.
The 31 year-old model seems to be trying rattle her mother, to get back at her for exposing her alleged drinking problems during her Instagram Live.
Tokyo Toni also fired back at Wendy during her fiery Instagram Live session, saying "Wendy, I'ma tell you this. Don't mention my motherf**king name again, or I'm gonna talk about your sh*t,".
She then exposes Wendy's alleged cocaine habit and threatened to smack her "face off".
On Wednesday (23rd Jul) Chyna decided to respond has to the drama between her close friend and her mother by posting a cheeky pic on the 'gram.
In the photo, Chyna is seen embracing and hugging Wendy Williams, at the talk show host's birthday celebrations.
While Chyna didn't outwardly shade her mother directly, she is subtly siding with Wendy. Who knows what this will cause between Chyna and her mother.