Blac Chyna's Mother 'Exposes' Her Daughter's Alleged Abortion With Rapper Future
29 July 2019, 11:46 | Updated: 5 October 2020, 12:42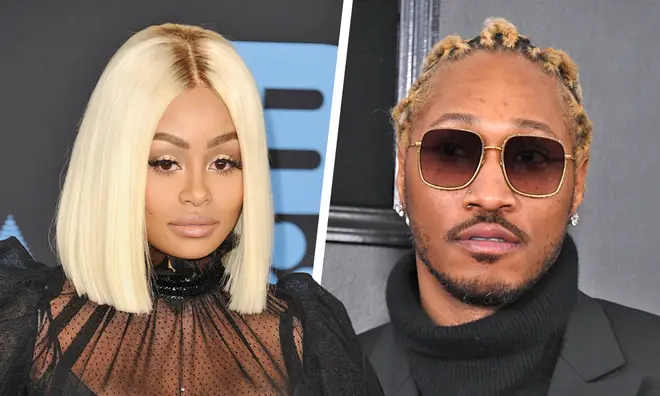 Blac Chyna has had a strained relationship with her mum recently and now Tokyo Toni has made some surprise abortion claims on social media.
Back in 2015 Blac Chyna was reportedly dating 'Mask Off' rapper Future and even had his name tattooed on her hand - but her mum Tokyo Toni has now appeared to claim he told Blac Chyna to have an abortion.
Tokyo Toni reportedly created a new Instagram account and went live, speaking about her daughter before posting a picture of Blac Chyna and Future alongside an allegation about a previously unknown abortion.
The caption on the post said, 'Now!!! I'm done!!! @future I held this in long enough. Yes I know the abortion that my daughter had just before dream kardashian.'
Calling her daughter out, Blac Chyna's mum allegedly went on to say, 'Oh you know what an idiot this b**** is that's why you didn't want the baby. Oh I flew out when you flew out to tell her not to have that motherfucking baby. Unfortunately that was my grandchild that you and her decided to get rid of.'
Adding to the rant, the caption continued, 'Unfortunately for you I don't give a f*** no more and I will spill every motherfucking bean I got. Starting tonight I will write a book of five thousand words that says [sic] named The Prodigal daughter BLAC CHYNA coming up next watch this!!!'
Neither Future nor Blac Chyna have addressed the claims and have remained silent on the topic of the alleged abortion. Following the shock claims, Tokyo Toni's main Instagram account and the newly created one were deleted.
As Tokyo Toni's alleged statement explains, Blac Chyna went on to have daughhter Dream with Rob Kardashian and the pair are currently working on co-parenting their young daughter outaside of a romantic relationship.
Blac Chyna and her mum Tokyo Toni are currently starring together in 'The Real Blac Chyna', a reality show which documents the showbiz life of the Blac Chyna and her family.
> Download Our Free App For All The Latest Music News