Apryl Jones labelled "messy" after explaining her controversial Lil Fizz sex comments
11 November 2019, 10:56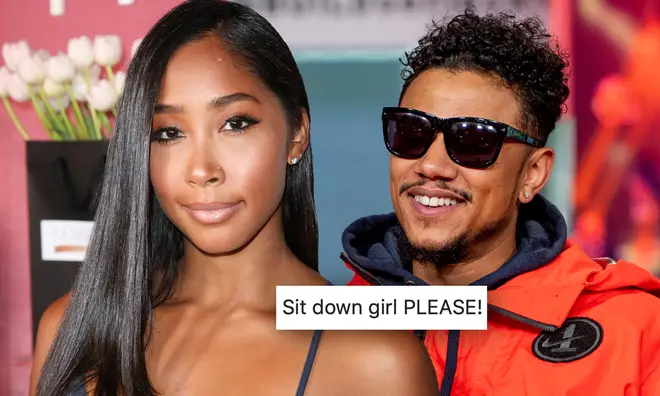 The Love & Hip-Hop star also denied throwing shade at her ex Omarion.
Apryl Jones has attempted to clarify her recent comments on her sex life with current boyfriend Lil Fizz.
The Love & Hip-Hop star was accused of throwing shade at her ex Omarion - who also happens to be Fizz's B2K bandmate - after making some crude comments hailing Fizz as the "best d**k of my life."
"It really genuinely is, I can't even be mad I can't not be happy because the happiness comes from just being happy," she said, adding "Ya'll tryna really make me mad but I don't know how to be mad, I'm not a mad person."
However, in a recent interview with Nick Cannon, the 32-year-old reality star attempted to clear up the speculation by denying throwing subliminal shots at Omarion.
"I wasn't trying to shit on O's P, I would never do that," she said. "I'm just saying."
Jones argued that while a man can sleep with five different women and enjoy the experience, he'll eventually end up settling down with the girl he shares a deeper connection with. Jones used this theory to explain her relationship with Fizz.
Apryl Jones Spills ALL The Tea On Her Relationships With B2K Members Omarion And Fizz
Despite her explanation, some people remained unimpressed with Apryl's comments. "She messy asf," wrote one. "I just want her to stop publicly talking about this man. We don't care," said another.
"I'm so tired of seeing her! Who tf even wants this type of attention," said one user, while another argued, "She is obsessed with Omarion. Fizz is a revenge relationship and it's not going to work."
Meanwhile, the new couple recently moved in together after announcing their relationship to the public. Jones also denied being pregnant after a teaser for L&HH suggested so.