Apryl Jones Labelled 'Embarrassing' After "Best Of My Life" Lil Fizz Sex Comments
30 October 2019, 10:51 | Updated: 30 October 2019, 11:31
Model Apryl Jones has been called "embarrassing" and "disgusting" after posting a video about her sex life with Lil Fizz.
Lil Fizz and Apryl Jones have been receiving a lot of backlash after making their relationship public. The mother to Omarion's two children recently announced she's pregnant to boyfriend Lil Fizz.
After the negative feedback the 32 year-old model received for dating his baby father's former band B2K group member, she took to Instagram to reveal what made her be with Fizz.
On Tuesday (Oct 29) Apryl Jones took to Instagram to let her haters know how happy she is with Lil Fizz.
In the video Jones uploaded, she asked her followers why everybody is so mad about her being happy.
During the Instagram clip, Jones said "It's the best d**k of my life. It really genuinely is, I can't even be mad I can't not be happy because the happiness comes from just being happy."
She continued "Ya'll tryna really make me mad but I don't know how to be mad, I'm not a mad person," Jones said.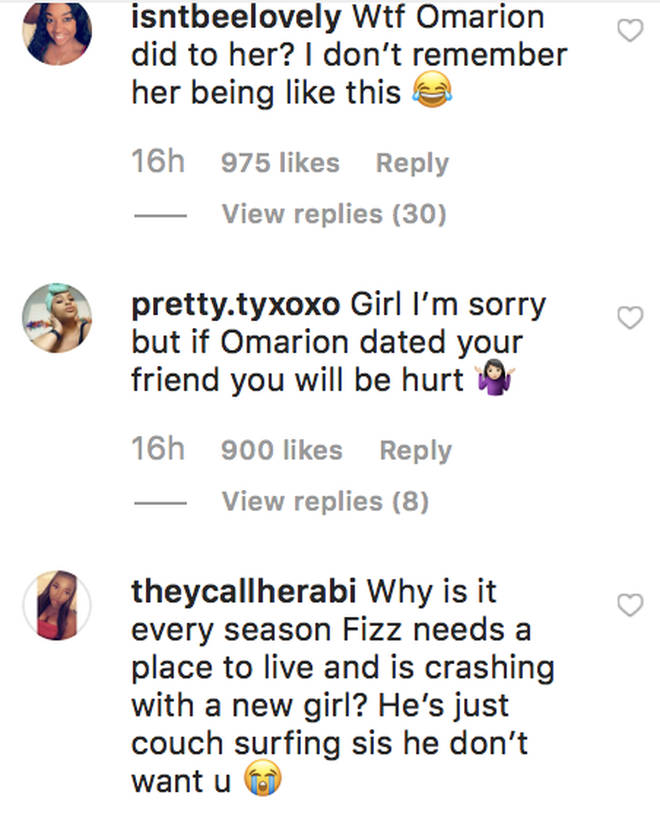 Many fans suggested that the Love & Hip-Hop Hollywood star threw shade at Omarion by saying that she's received the best sex of her life. A fan wrote "They say broke men have the best D" on TheShadeRoom.
One fan defended Omarion, writing "Omarion's poise should be a case study for all who aspire to be un-tf-bothered. Respect to that man for not joining the circus.💪🏾"