Lil Fizz's Baby Mama Claims He Made Apryl Jones Get An Abortion
29 October 2019, 17:17 | Updated: 29 October 2019, 17:19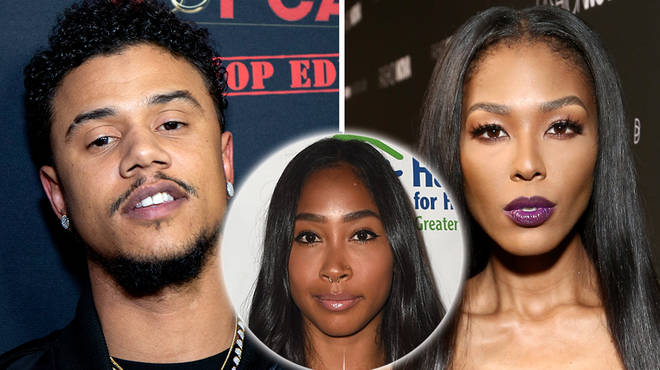 Moniece Slaughter, who is Lil Fizz's baby mama, has claimed that Fizz made Apryl Jones get rid of their baby.
Lil Fizz and Apryl Jones have been in the headlines recently. The couple confirmed their relationship on Love & Hip-Hop Hollywood, while sharing a kiss on screen.
Earlier today, we reported that Apryl Jones told Lil Fizz that she's pregnant in the teaser for the upcoming episode of L&HHH. However, the story has begun to make sense and is unravelling.
Back in August, Lil Fizz baby mama Moniece Slaughter, who is another cast member on L&HHH, took to Instagram Live to share her thoughts on Apryl Jones and Fizz's relationship.
According to TheShadeRoom, Moniece also responded to a comment from media personality Jerome Trammel on Instagram.
Jerome commented saying, "PS: Word on the curb in Calabasas is allegedly [Fizz] made [Apryl] get an abortion." One fan responded to the comment, saying, "I know you playing."
Moniece then chimed in backing Jerome's claim. She wrote "he's not playing' sis".
Although Moniece seemingly confirmed that Lil Fizz made Apryl get an abortion, neither Fizz or Apryl have addressed the comment since.