Apryl Jones caught 'cheating' on Lil Fizz with rapper FBGBabyGoat in leaked footage
9 December 2019, 12:16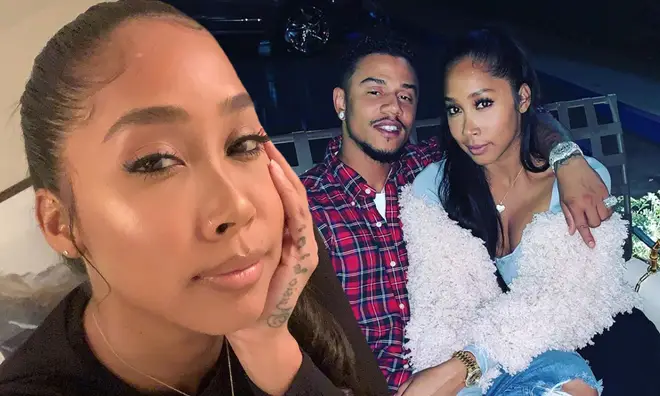 FBGBabyGoat later appeared to confirm his fling with the Love & Hip-Hop star.
Apryl Jones has found herself in hot water after being spotted getting cozy with rapper FBGBabyGoat.
The Love & Hip-Hip star, 32, is currently dating Lil Fizz - her co-star and B2K bandmate of the father of her children, Omarion - which has drawn controversy in itself.
However, in a clip making the rounds on social media, a woman identified as Jones can be seen snuggling up to rising rapper FBGBabyGoat and kissing him on the cheek.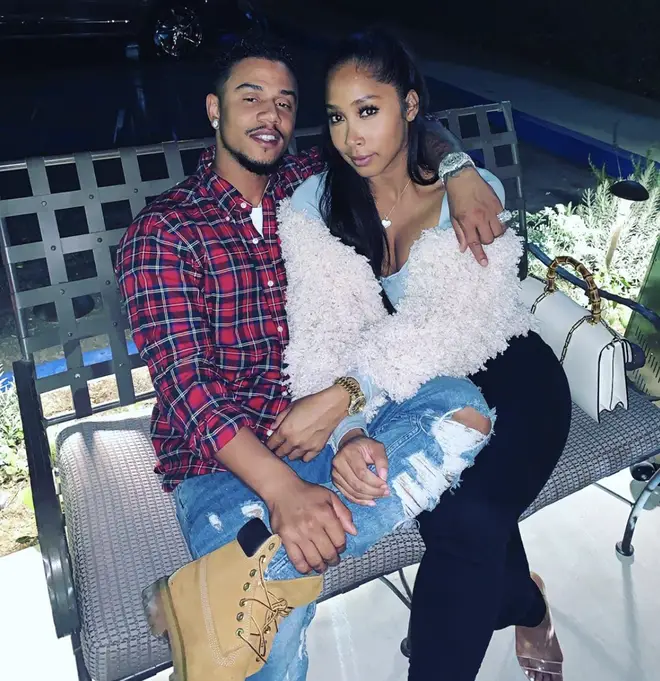 The pair can be seen in an intimate club setting, with Jones swigging from a bottle while FBGBabyGoat rests his feet up on the seating of their booth.
As the cheating claims surfaced, FBGBabyGoat appeared to confirm that he was hooking up with Fizz's girlfriend by responding to the video on Instagram.
"Mane keep my name out y'all blogs n keep y'all b**chs on a leash "Orange Mound sh*t," he wrote. At the time of writing, Apryl is yet to comment on the leaked footage.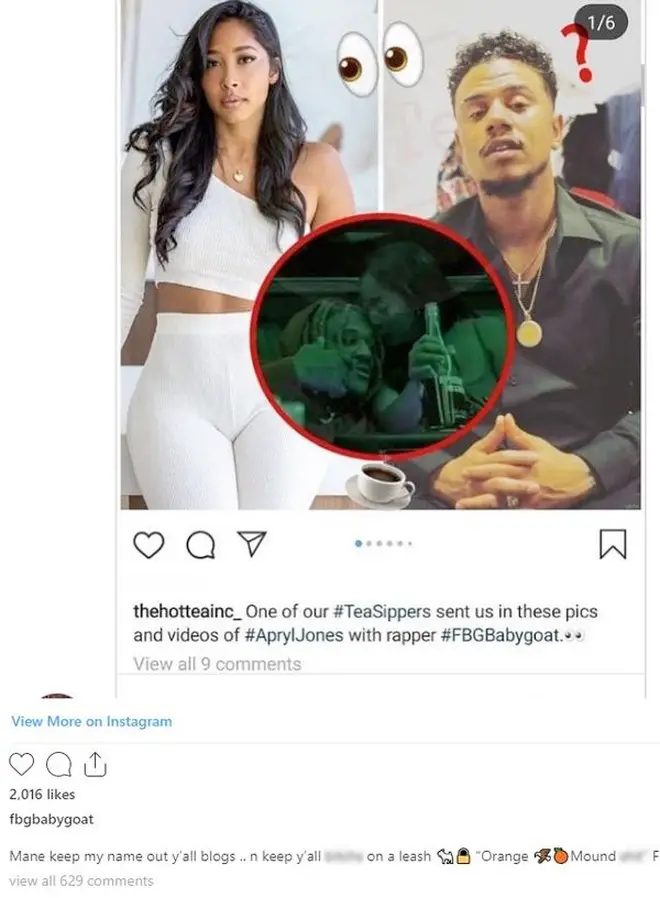 Earlier this month, Apryl and Fizz were labelled "disgusting" by viewers after they openly discussed the prospect of getting married and having children together.
"Could you see yourself marrying me one day?" asked Apryl. "Absolutely," replied Fizz, before suggesting that the couple think about "extending the family."