Lil Fizz slammed after calling out Omarion with Apryl Jones "baby mama" post
22 November 2019, 12:21
Singer Lil Fizz has received backlash for using Apryl Jones to "shade" his former B2K band member Omarion.
Lil Fizz and Apryl Jones have been receiving backlash for their relationship since they confirmed that they are together on Love and Hip Hop.
The fact they were dating took the internet by storm, due to Apryl Jones being Omarion's baby mama. Fans were shocked that Lil Fizz would date his former band mates ex. The pair spent most of their teenage hood together in the band B2K.
Since Fizz and Jones confirmed their relationship publicly, fans wondered why Omarion had not reacted to their relationship online prior to his VladTV interview.
Omarion revealed his positive outlook on Fizz and Jones relationship saying "I think that if they're happy, then they should be happy," he told Vlad TV.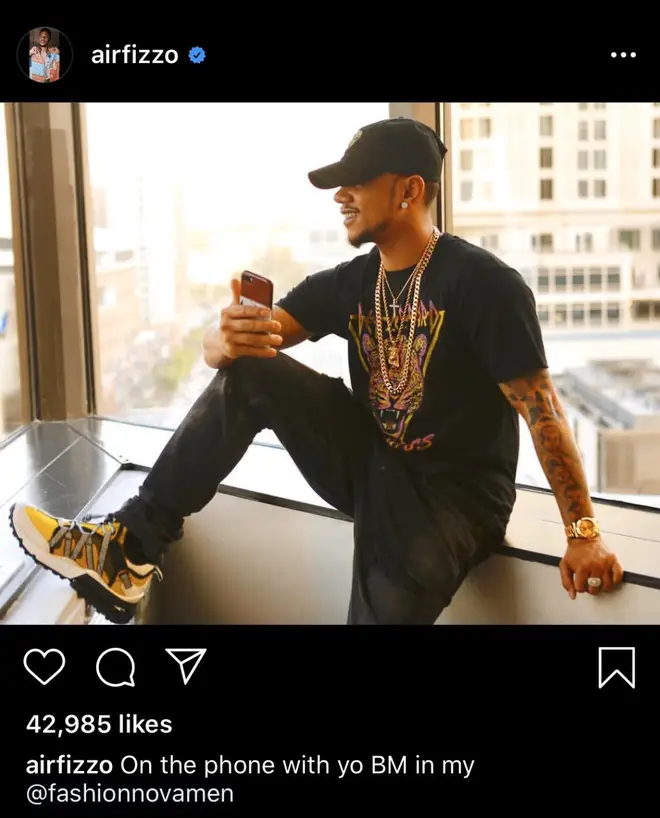 Lil Fizz has responded on Omarion speaking out on their relationship on Instagram, by throwing shots at the 35-year-old singer.
On Thursday (Nov 21) in a now-deleted post, Lil Fizz uploaded a photo of himself promoting a Fashion Nova mens outfit on Instagram. In the photo, Fizz is pictured on a high rise building window ceil, while holding a phone in his hand.
Although the photo was a casual photo, the caption the "Beds" singer seemingly threw shade at Omarion. Fizz wrote "On the phone with yo BM in my @fashionnovamen".
When the post circulated on social media, many fans slammed Fizz for his comment.