Lil Fizz & Apryl Jones labelled "disgusting" by fans after discussing marriage & babies
3 December 2019, 14:15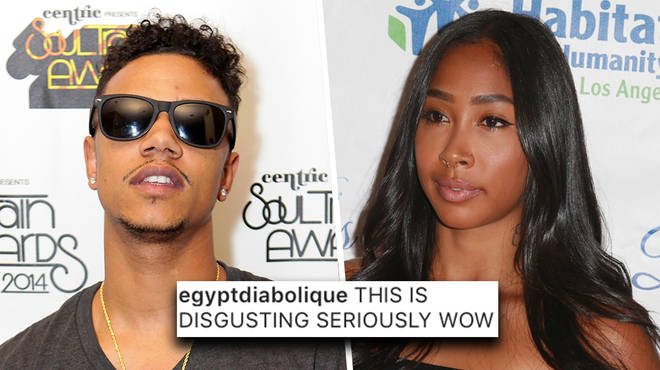 Former B2K member Lil Fizz and his girlfriend Apryl Jones, are receiving backlash after announcing they're planning to get married and have babies.
Lil Fizz and Apryl Jones have made it clear that they're sticking together through thick and thing. Despite getting backlash after they announced their relationship the couple have fearlessly been open about their love life.
In the latest episode of "Love & Hip Hop: Hollywood" (Dec 2nd) the couple were discussing marriage and babies. The pair have received even more backlash due to them wanting to extend their family together.
During the clip, Fizz is seen having dinner when Apryl Jones popped a question to the former B2K member. "Could you see yourself marrying me one day?"
Fizz took a deep breathe before responding, then latter paused for a bit before he told her that he would "absolutely" marry her in the future, adding, "Or maybe extending the family."
When Apryl responded, "Extending the family? So you want another kid," the singer replied back, "Probably in two or five years I will definitely have another kid."
After TheShadeRoom reposted the clip of Fizz and Jones talking about having children, fans roasted the couple in the comment section.
While one user wrote "She thinks he'll marry her. Someone get her a clown costume".
Another user wrote "Apryl need to stop playing. She know damn well she don wanna marry this broke man. He is a step down for her but she wanted to Shock everyone and hurt omarion unfortunately she played herself!". See other reactions below.