Amber Rose Reveals Baby Bump During Instagram Pregnancy Announcement
4 April 2019, 13:04 | Updated: 5 October 2020, 12:55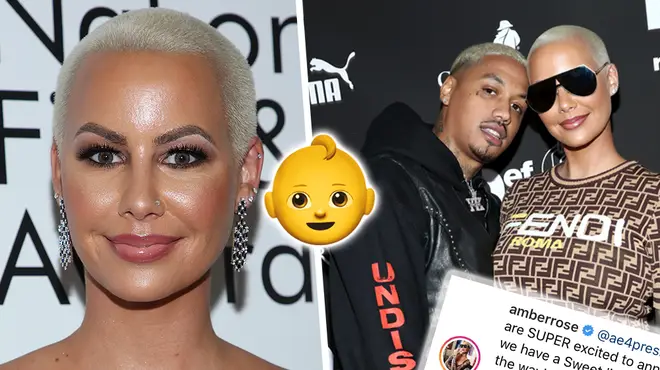 Amber Rose took to social media to announce her pregnancy with boyfriend Alexander Edward's baby. She also reveals the babies gender to her fans...
Amber Rose recently took to social media to announce her surprise pregnancy with her boyfriend Alexander "AE" Edwards. The couple are overfilled with joy as they are expecting their first child together.
The 35 year-old model and 'Slut Walk' inventor, took to Instagram to reveal the news that she is pregnant, while sharing a photo of herself with her belly bump on show, receiving a sonogram.
The actress not only revealed her pregnancy with her fans, but she also revealed the gender of the baby:
"@ae4president and I are SUPER excited to announce that we have a Sweet little Baby Boy on the way! P.S Sebastian issoooooo Happy to be a big brother!" She wrote on Instagram.
Rose's comments were filled with congratulations and celebrations of life for her baby boy. Chris Rock just couldn't hold back and expressed how shocked he was by the news, commenting, "Nooooooooooooooooo."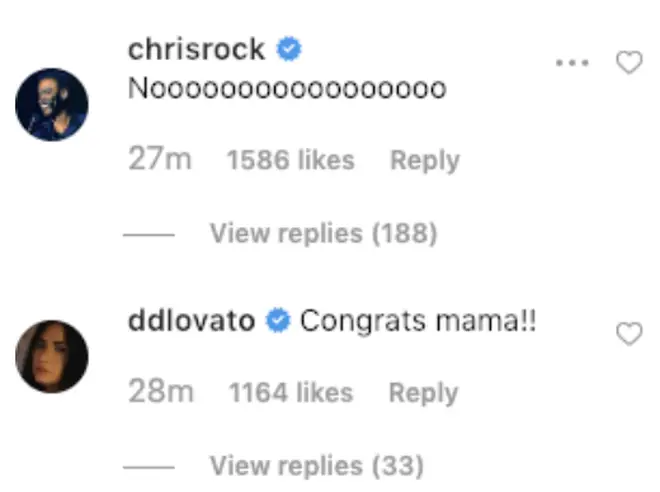 However, Joseline Hernandez, Mariah Lynn, Winnie Harlow, Bernice Burgos, Demi Lovato, Quincy and many others were quick to congratulate Rose for her pregnancy. 
Amber Rose and Alexander Edwards have been rumoured to have started dating September 2018, although they met in 2015.
According to TMZ, Rose has known "AE" since Tyga and her close friend Blac Chyna were together few years ago. Alexander is best friends with Tyga and worked at Last Kings Records, before securing a position at Def Jam.
Edwards is the Vice President of A&R at Def Jam. Def Jam represents many artists such as Justin Bieber, Kanye West, Pusha T, NAS, Alessia Cara, Big Sean and many more.
Edwards, 32, also took to Instagram to share the news with his father and put up the same sonogram photo of Rose and her baby bump. In his post, he expressed how excited he is that they are expecting a boy.
"Even when it's dark.. my SON will shine," he wrote. "Thank u baby 4 my greatest gift. shit wild! I love you 💕 I can't wait to thug it out w my baby boy. & baby boy, I promise I won't get mad if ur first words r "where the bitches @?""
Amber and Edwards, have been smitten towards each other and seem extremely happy. Reports that they were a couple first surfaced in October after her short-lived relationship with Monte Morris.