Aitch confirms he has a girlfriend after relationship rumours emerge online
27 November 2019, 17:47 | Updated: 28 November 2019, 11:14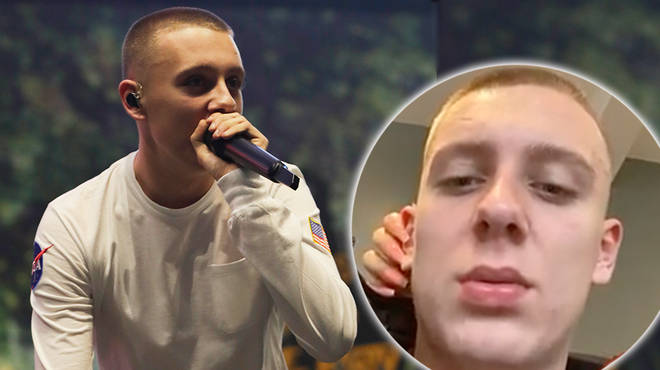 Manchester rapper Aitch reveals he is no longer on the market. The "Taste" rapper confirms he's in a relationship just days after he posts video with a lady.
Aitch is known for speaking his mind online and not caring about what people will say. However, we wondered whether he would open up about his relationship status.
At our very own Homegrown Live event, the "Taste" rapper sat down for an interview backstage with Capital XTRA's Homegrown presenter Robert Bruce.
The Manchester rapper, 19 is known to be a lady magnet and has a huge female fan following. Aitch has previously shared photos on his Instagram of girl fans who have got his lyrics tattooed on them.
However, he dropped an exclusive insight to his personal dating life that is bound to break many girl fans hearts.
When Robert Bruce asked Aitch about his relationship status, the "Wait" rapper replied "Nah nah nah, I'm not single".
Aitch continued on to say "I'm off the radar, I'm behaving myself". "You've got the drop, I've never said that live. Yeah, you've got the drop". He added "Yeah man I'm off the radar".
Fans suspected Aitch was in a relationship after he posted a video with a girl stroking him neck with her nails. See fans reactions below.