The Tekashi 6ix9ine 'Stoopid' Challenge Is The Next Viral Internet Craze
9 October 2018, 12:15 | Updated: 9 October 2018, 12:18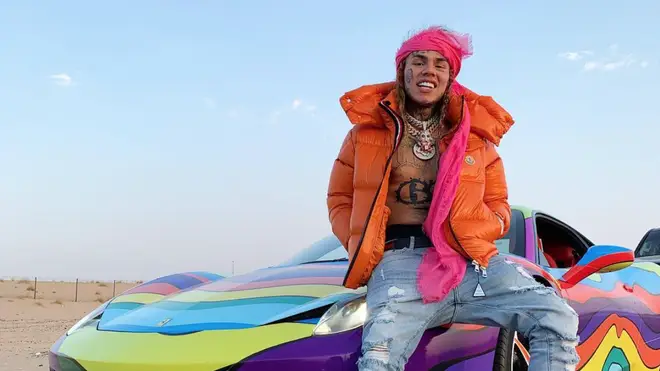 See all of the best 6ix9ine "Stoopid" dance videos so far below...
Following up the success of Drake and Shiggy's 'In My Feelings' dance challenge earlier this year, Tekashi 6ix9ine has attempted to create his own #StoopidChallenge.
Based on the New York rapper's new song 'Stoopid' featuring Bobby Shmurda, the challenge features people showing off their dance moves to the trap-inspired Hip-Hop track.
The dance craze, which involves a foot movement, has inspired some hilarious videos, with fans and celebrities getting involved in the latest viral trend of 2018 so far.
Blac Chyna has done her own version on Instagram, while NFL players Curtis Samuel and Antonio Brown have showed off their challenges during football games.
Check out some of the best Tekashi 6ix9ine 'Stoopid' videos below:
Since Tekashi 6ix9ine released the song recently, the trend is slowly going viral, with fans around the world using the hashtag #StoopidChallenge to show off their best dance moves.
The official music video for 'Stoopid' currently has over 19 million views on YouTube.