Khloe Kardashian and Tristan Thompson back together? Inside their relationship timeline
5 August 2020, 14:03 | Updated: 5 October 2020, 12:30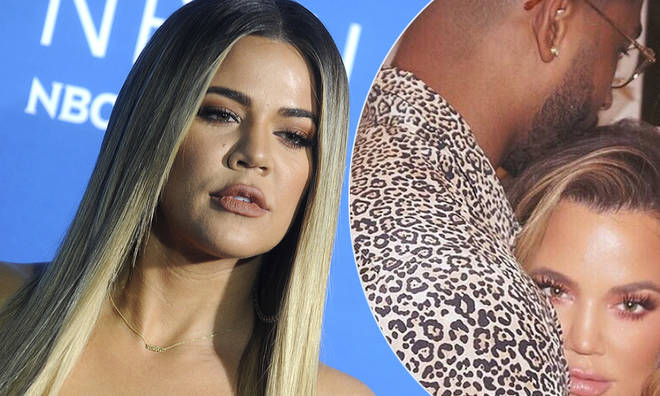 Khloe Kardashian and ex-boyfriend Tristan Thompson haven't had an easy relationship but rumours are rife they're back together again. So why did they break up? And are they engaged? And when did they get together?
Khloe Kardashian and Tristan's Thompson's relationship is back in the spotlight once again as reports suggest the couple, who share daughter True together, are back together.
It's believed the Keeping Up With The Kardashian's star and the basketball player decided to isolate together during the coronavirus pandemic for the sake of their child and as a result, have grown closer than ever.
And not only are fans convinced Khloe and Tristan have reunited, there are even rumours they're engaged after she showcased a huge diamond ring on her birthday Instagram posts.
So are Khloe and Tristan officially back together? And why did the split up before? Here's a run down of their relationship: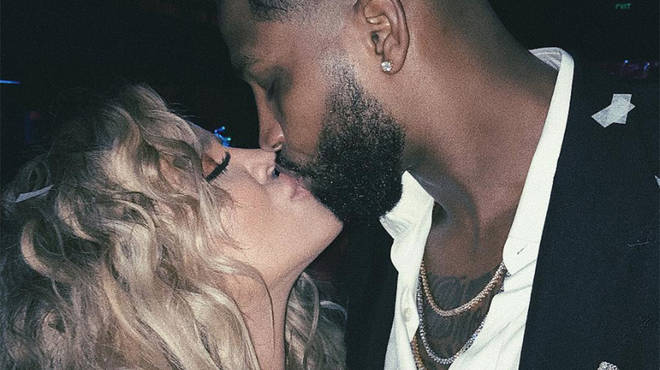 When did Khloe and Tristan start dating?
The couple reportedly met through mutual friend and NBA player Brandon Jennings. They made their relationship Instagram official in October 2016.
When did Khloe and Tristan welcome their daughter True?
Khloe officially confirmed her pregnancy on Instagram in December 2017 with a series of underwear photos with her boyfriend Tristan.
The couple, who filmed the birth for Keeping Up With The Kardashian's just like her sisters, welcomed True on April 12 2018.
Did Tristan Thompson cheat on Khloe Kardashian? When did they split?
Sadly, Khloe's pregnancy was a time of trouble for the couple as Tristan was the target of many cheating claims.
The relationship eventually ended when it emerged Kylie Jenner's bestie Jordan Woods also cheated with Tristan.
At the time she tweeted: "This has been an awful week & I know everyone is sick of hearing about it all (as am I). I'm a rollercoaster of emotions & have said things I shouldn't have. Honestly, Tristan cheating on me & humiliating me, wasn't such a shock as the first time."
Khloe and Tristan split early 2019.
Are Khloe Kardashian and Tristan Thompson back together in 2020?
As of August 2020, Khloe and Tristan are thought to be back together. In fact, rumours suggest the on-off pair have been together since June. "She loves having him around. He has the best relationship with True," a source says.
"And he has been amazing to Khloé too. They are very much together and Khloé is beyond happy." It's reported that the couple got closer during quarantine after isolating together with their daughter.
"They have been living in kind of a bubble and Khloé enjoys it," the source says. Khloe herself told PEOPLE exclusively about how they had been working together to co-parent True.
"So many people don't understand it, but I lead with love and we put our child first," the Good American founder said. "If you have that mindset, everything else follows easily. We have a family together. Don't make it more difficult by dragging your feet. This is going to be forever, so we want to make it the best that we can."
"Tristan and I needed that time to heal and I needed time to go through my emotions. But now he's literally one of my best friends," she added. "A lot of that has been because of quarantine. We spend a lot of time together with no distractions, and seeing him as a dad and how helpful he is, I'm so grateful. Especially during this time because it's such an isolating time. I'm really grateful for that support and that additional help."