Tory Lanez Makes Surprise Tekashi 6ix9ine Confession
18 September 2019, 15:55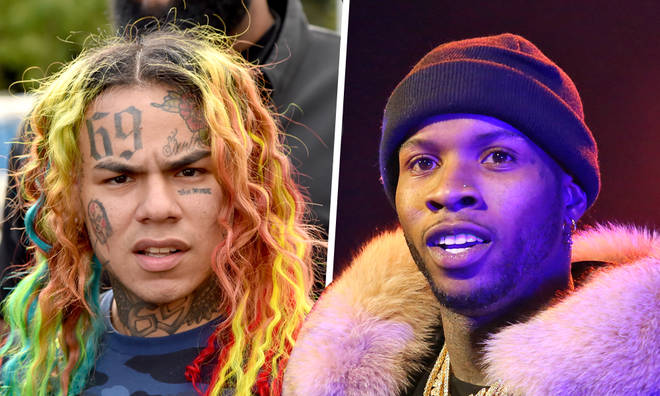 Tekashi 6ix9ine is currently on trial after he was arrested on a number of charges including racketeering back in 2018.
Tory Lanez has collaborated with plenty of music stars over the years and one of those collabs was with controversial rapper Tekashi 6ix9ine. The 'Dummy Boy' star is currently on trial after being arrested back in 2018 and has widely been shunned by the Hip Hop community.
Despite the widespread negativity around Tekashi 6ix9ine's name currently, Tory Lanez has revealed he'd be open to working with the rapper again and claimed that he missed him during a new interview.
Speaking to Complex about whether he'd work with 6ix9ine again, Tory Lanez said, "I mean, I really don't know, I don't know how he's gonna feel when he gets out of jail. I don't know what he's got going on in his life."
He went on to say, "Personally, whatever it is, music is music bro, at the end of the day. However it happens for him. As a person bro, and regardless of whatever he did, I kinda miss that guy. That was my n*gga. He's a funny guy. As a person, he was a funny guy."
Appearing to reference the fact that most rapper's aren't keen to be friendly with 6ix9ine after his trial, Tory added, "Maybe n*ggas won't say that or won't say...I really just don't care. I don't give a f*ck about how people view me. N*ggas don't like me already. I don't care."
Putting himself in Tekashi 6ix9ine's shoes, Tory Lanez then states, "God forbid I kill somebody tomorrow and I go to jail and y'all look at me as a murderer for the rest of my life. That doesn't change the songs that I made. It doesn't change the way I had you rockin'. It doesn't change...you felt this way about me. If I did something that deteriorated the way that you felt about me, that's that."
Tekashi 6ix9ine is currently in court to testify against his former gang associates whilst the rapper is also due to face trial himself shortly after being arrested on a number of charges at the back end of 2018.
> Download Our Free App For all the Ltest Music News!