The Game "Feels Sorry" For Tekashi 6ix9ine After 'Snitching' Scandal
26 September 2019, 11:10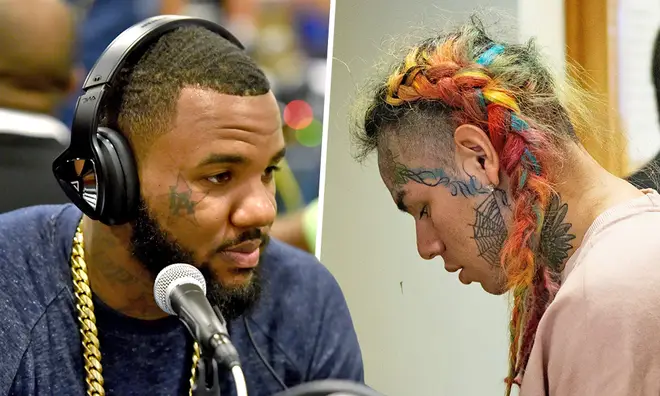 The Game has been speaking out after Tekashi 6ix9ine testified in court against his former associates from the Nine Trey Bloods gang.
After Tekashi 6ix9ine testified in court against two Nine Trey Bloods gang members who he accuses of kidnapping him, a number of well-known names from the Hip Hop community including Snoop Dogg and Meek Mill condemned him.
Compton rapper The Game has previoulsy spoken out against Tekashi 6ix9ine's decision to work eith the police, however in a new interview the 'Hate It Or Love It' star has revealed that he now feels sorry for 6ix9ine.
Speaking to TMZ about 6ix9ine's current situation, The Game said "I feel sad for that kid. I feel sad for a lot of kids that's getting into this shit and don't know what they're doing. They're claiming to be something they are not and, you know, this is how it turns out. So at this point he's got to do what he has to do to save himself but snitching ain't the way, partna."
He went on to say, "Gotta do the time. If you gonna do the crime, you gotta do the time. I don't care how long it is. We ain't snitching out here."
6ix9ine found another potential ally in former collaborator Tory Lanez recently who said that he would potentially work with 6ix9ine again musically once he's released from prison.
> Download Our Free App For All The Latest Music News!