Bobby Shmurda Reveals Why He'll Never Work With Tekashi 6ix9ine Again
8 March 2019, 15:57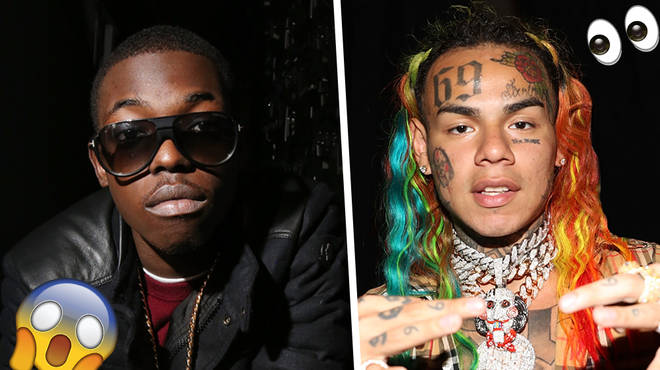 Bobby Shmurda opens up in Vlad TV interview about his collaboration with Tekashi 6ix9ine, but his tune has changed...
There hasn't been much of an update on Bobby Shmurda, but when we do hear of him, it's a story not to miss. Bobby Shmurda recently did a phone interview with DJ Vlad which aired earlier this week.
However, the video clip where Shmurda addresses Tekashi 6ix9ine was released just yesterday (7th March). Since the "Hot N***a" rapper got locked up alongside member of his crew a few years ago. The 24 year-old Brooklyn rapper is expected to be released from prison next year.
In the Vlad Tv interview, Bobby reveals that his time in jail is going by quick, but he also can't wait to be reunited with Rowdy Rebel, Fetty Luciano, and the rest of the 9 when they're all free.
The fourth part to the interview was released just yesterday. Vlad asks Shmurda about his collaboration with Tekashi 6ix9ine "STOOPID". He then asks whether he would work with Tekashi again and his response is shocking...
"Hell motherfucking no," replied Bobby Shmurda. That wasn't expected at all as Bobby had just spoken positively of the song he has with Tekashi. However, he made it clear that he wouldn't entertain the idea of working with Tekashi anymore.
Shmurda reflects on his own situation and says "n****s tryna get out of the hood" and "we glorify that we made it out" while Tekashi is supposedly attracting drama himself. Bobby reveals that he took more time so he didn't have to "snitch" as he follows "the street code".
Shmurda chose to take a longer prison sentence so that Rowdy Rebel could spend less time in jail. Shurmda makes it clear that he doesn't agree with the alleged "snitching" that 6ix9ine has been up to.
The "Bobby B**ch" rapper goes on to say that 69 isn't really living what he's talking about, referring to him as an "entertainer." 
The rapper reveals he will soon be out of jail and he is ready to enjoy a life of freedom.