Tekashi 6ix9ine's Baby Mama Trolled By Smokepurpp Days After He Thirsted After Her
2 August 2019, 16:33
Smokepurpp labelled Sara Molina - who shares a child with incarcerated rapper Tekashi 6ix9ine - a "horse", just hours after shooting his shot with her.
Just days after shooting his shot with her, Smokepurpp has brutally claimed Tekashi 6ix9ine's baby mama "looks like a horse" after she rejected his advances.
Sara Molina, who shares a young daughter with incarcerated rapper 6ix9ine, reportedly took to Instagram Live to shut down Smokepurpp after he expressed his desire for her.
The Illinois rapper recently slammed 6ix9ine, real name Daniel Hernandez, and labelled him a 'rat', before making a move towards Molina.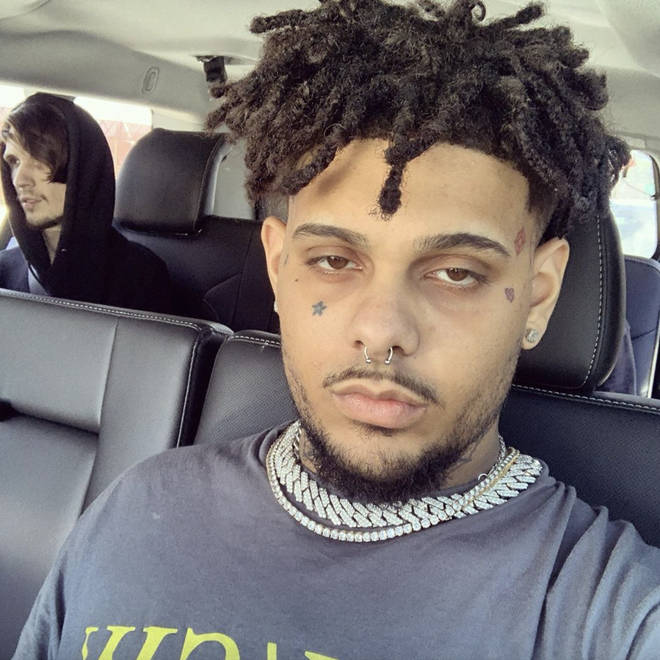 "Keep 6ix9ine in jail. F**k that rat," he said, adding, "Listen, his baby mom though...6ix9ine baby mom where you at?"
After Molina allegedly shut him down, however, Smokepurpp didn't take it very well. The rapper posted another video to Instagram and made some vile insults towards Molina.
"Ay, 6ix9ine baby mama - b*tch, you crazy! You thought I really wanted you? The f*ck b*tch, your a** looks like a horse," he said. "B*tch, you need a tooth reduction. The f*ck wrong with you, stupid."
Molina is yet to respond to Smokepurpp's latest comments.