Tekashi 6ix9ine Records New Song And Music Video In Prison
14 January 2019, 16:18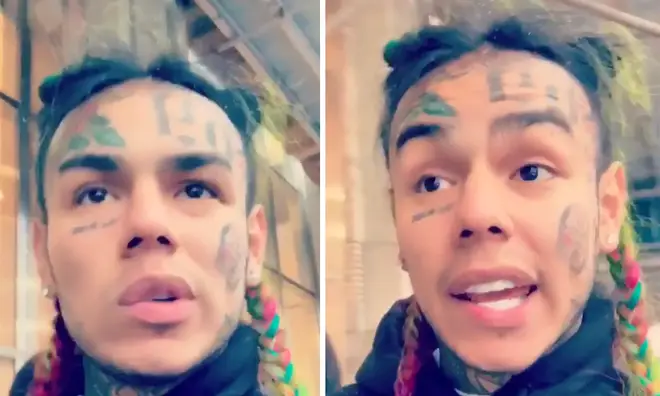 6ix9ine could potentially spend the rest of his life in jail but it hasn't stopped his creativity as he's been making new music and even a new video.
Follow Tekashi 6ix9ine's sudden arrest for a number of charges including raqueteering back at the end of 2018, you could be forgiven for thinking that we might not see any new music from him for a while, but sources have confirmed that he's currently working on his next album.
Speaking to TMZ, a source close to the 'Dummy Boy' rapper revealed that 6ix9ine has been producing brand new tunes for his second album and even recorded a music video behind bars.
According to TMZ, the source claimed, "Tekashi's spending most of his time behind bars writing and producing songs for his next album. He's even created visuals for the record."
They went on to add, "On the negative side, he's facing possible life imprisonment for the various charges, and the negative forces have inspired some serious writing."
"6ix9ine's been working out and is actually healthier now than before he was locked up. He's actually been getting inspiration from some of his fellow inmates... listening to their life stories."
Having only released his debut album at the back end of 2018, it may be some time before a follow-up is ready, but the news that he's currently working on new music will come as a pleasant surprise to fans.
6ix9ine's trial date is set for September 2019 and he will remain in jail whilst he waits to plead his case in front of a jury.
> Download Our Free App For All The Latest Tekashi 6ix9ine News!