Tekashi 6ix9ine Slammed By Meek Mill During Surprise Fan Q&A
11 June 2019, 10:32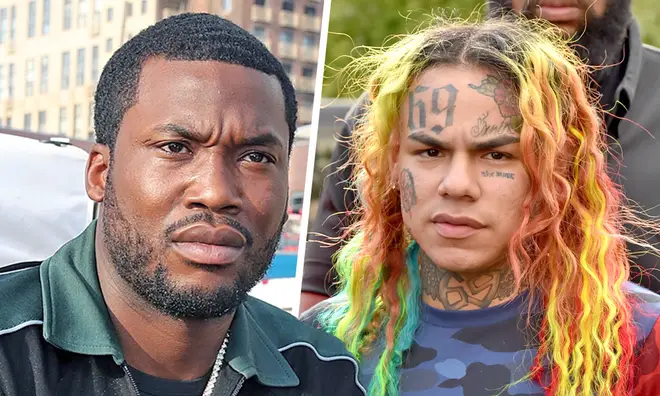 Meek Mill responded to a fan who asked him about his feelings on Tekashi 6ix9ine and he didn't hold back.
Tekashi 6ix9ine has been in jail for months now with rare updates on his situation mainly coming through his girlfriend when she visits him - but that hasn't stopped artists speaking out on his situation.
With at least eight of the people 6ix9ine was arrested with pleading guilty, the 'Dummy Boy' rapper is maintaining his own not guilty plea despite working with the police and that's something which appears to have upset Meek Mill.
Whilst taking part in a #AskMeek Q&A with his fans on Twitter, Meek Mill was asked how he feels about Tekashi 6ix9ine and the 'Going Bad' rapper responded saying, "He's a vicious kid. started all that drama and start telling".
It's not the first time that Meek has spoken out on Tekashi 6ix9ine's situation, in particular his decision to work with the police and in a tweet earlier this year Meek made his feelings about the clear once more.
Writing to his 7.8 million followers, Meek said, 'That's a shame. when I came home everybody was like he got some real dudes backing him "I was like how" y'all better stop running behind rappers acting like y'all ready to throw y'all lives away over some stupid sh*t .. I seen this coming a while ago.'
Tekashi 6ix9ine is facing a number of years in jail on charges including racketeering and a reported court date set for 4th September 2019.
> Download Our Free App For All The Latest Music News!