Dave feat. Stormzy 'Clash' lyrics meaning explained
12 July 2021, 13:12
Dave - Clash (ft. Stormzy)
What are the lyrics to Dave and Stormzy's new song 'Clash'? What do they mean?
Dave and Stormzy have joined forced on their new track 'Clash'. Fans highly anticipated a collaborative song from the pair after Dave teased it on his Instagram page on Friday (Jul 2).
Taking to Instagram, the star wrote "July 9th" alongside a photo with himself and Stormzy. Now, the track has arrived and fans are excited to say the least!
The track see the two legendary UK rappers go back to back on a song for the first time.
Here's a lyric meaning breakdown to 'Clash'.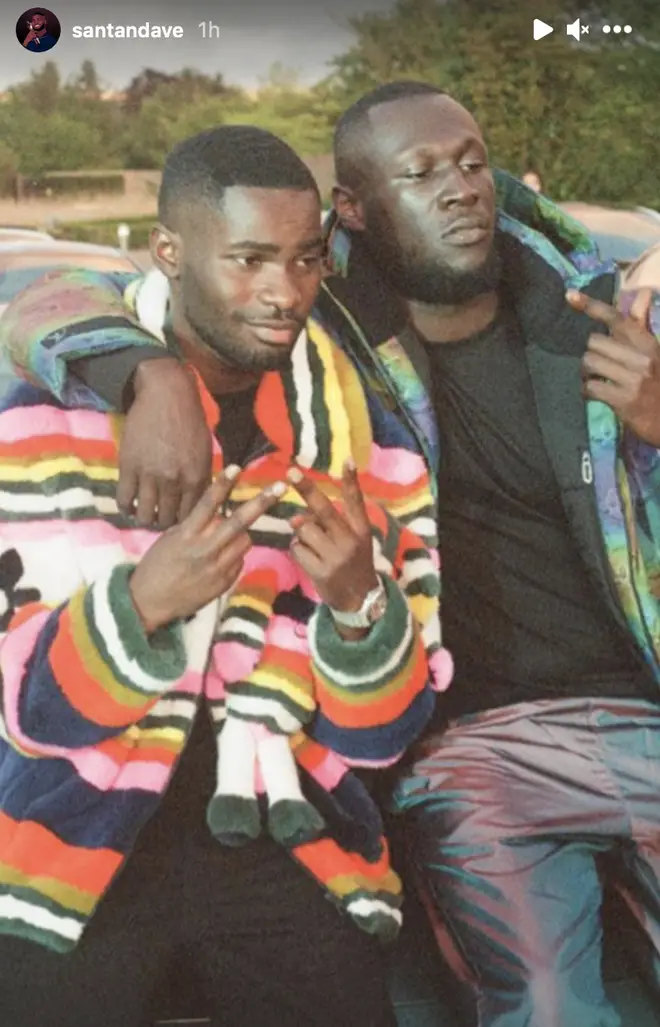 "Jordan 4's or Jordan 1's, Rolexes, got more than one/ My AP cost thirty-one, millimeter's forty-one" - Dave
In this lyric, Dave is rapping about the Royal Oak model of luxury Swiss watch brand Audemars Piguet. He's saying he it cost him £31,000. The watch face size is 41mm, which is the largest size of the model.
"Lighty, the shortest one, on my mind, Jorja one/Crocodile bag, I bought her one, vegan ting, I slaughter one" - Dave
In this bar, Dave's wordplay gives popular Walsall singer Jorja Smith a shout out, along with her August 2017 single "On My Mind". Dave could be comparing this girls beauty to Jorja's as she is also beautiful, light-skinned and only 5'3''.
"Tory puttin' in labour, this that Jeremy Corbyn one" - Dave
Jeremy Corbyn was the leader of the Labor Party in the UK between 2015 and 2020.
"I need a ting, thirty plus, Blackberry and Walkman 1s" - Dave
The Streatham rapper w is looking for a grown woman he can relate to – someone that remembers the days of Walkman's and blackberry's
"I got the Jordan 4's and 6's, all I need now is Jordyn Woods" - Dave
Dave is alluding to him owning the popular Nike trainers Air Jordan 4 Retro's and Air Jordan 6's. Both trainers are very hard to obtain.
Dave also tries his luck and seemingly shoots his shot at American model and influencer Jordyn Woods. She is in a relationship with NBA basketball player Karl-Anthony Towns.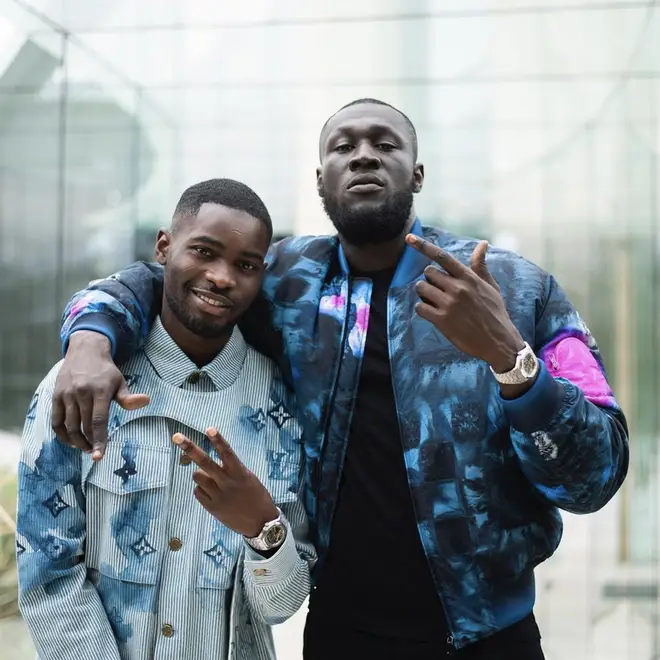 "Got away with murder, this that Viola Davis one" - Stormzy
Viola Davis is a popular American actress who most notably portrayed the character of Annalise Keatingon crime show How To Get Away With Murder.
"She wanna go to the cinema, so we just walk downstairs (Walk downstairs)" - Stormzy
Stormzy points to his affluent lifestyle signifying that his house comes with a cinema.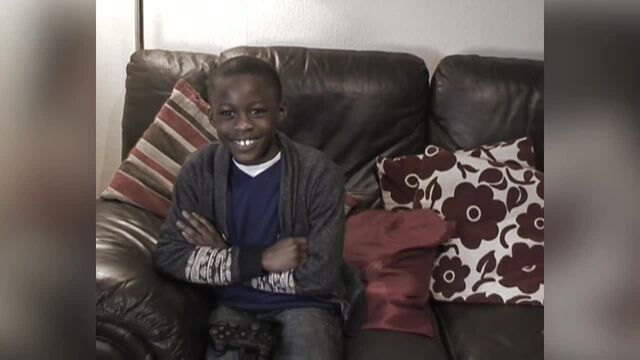 What are the full lyrics to Dave Feat. Stormzy 'Clash'?

[Chorus: Dave]
Jordan 4's or Jordan 1's, Rolexes, got more than one
My AP cost thirty-one, millimeter's forty-one
Stick him up with a stick-stick, he drew the shorter one
You can't short me one, in the club with the shortest one
Lighty, the shortest one, on my mind, Jorja one
Crocodile bag, I bought her one, vegan ting, I slaughter one
Freaks, I got more than one, f*ck, daddy and daughter one (One)
Tory puttin' in labour, this that Jeremy Corbyn one


[Verse 1: Dave]
Awkward one, raced me there, wait, here, tortoise one
I need a ting, thirty plus, Blackberry and Walkman 1s
Look I left my phone and my babies, silent mode
My guys on ridin' mode, zombies, survival mode
Who's got a new vest? Man, pop that shield, no microphone
I'll ride for bro, he's next to I like typin' O
The score: 5 and 0, 6-to-1
For the kicks I love, twelve-fifty-four like 6-to-1
Babe, can't look at my mentions, that's Area 51
I'm so close to my pension, my left wrist is sixty-one
My left wrist retired, mm
My apprentice tryna get Alan Sugar, there's no way I can-


[Chorus: Dave]
Jordan 4's or Jordan 1's, Rolexes, got more than one
My AP cost thirty-one, millimeter's forty-one
Stick him up with a stick-stick, he drew the shorter one
You can't short me one, in the club with the shortest one
Lighty, the shortest one, on my mind, Jorja one
Crocodile bag I bought a one, vegan ting, I slaughter one
Freaks, I got more than one, f*ck, daddy and daughter one (One)
Tory puttin' in labour, this that Jeremy Corbyn one

[Verse 2: Stormzy]
Overrated one, most hated one
Slid 'round after his birthday, gave him a happy belated one
Burned that bridge, cremated one, ooh, ooh, bailiff one
Got away with murder, this that Viola Davis one
They stop and stare, watch rare, clear, stainless one
Debate this one, hatin'-n***** gonna hate this one
I live life and hide my fly to Dubai with the guys, 'cause the weather's been sh*t
I can wear a different kettle every day of the month from a different
Rollies, got twenty-one, I been lit since twenty-one
Girl, I need that gently one, that Savage and Fenty one
Dave's got the new Aston Martin plug, could you send me one?
He said "No need to be rentin' one"
Big Flex is inventin' one, cold, cold
My bros don't chat, we just wear all-black on a blend in one
Man are talkin' war, don't know 'bout war 'til you end in one
The machine got sweets, not the vending one
Needed a hit, could have penned him one, 'cause you're pendin' one
She wanna go to the cinema, so we just walk downstairs (Walk downstairs)
The mortgage cleared, we've overtaken all our peers (All our peers)
After all these years, disrespect is all I hear
I'm Pep, I ball with flair
Off the set, they storm like, off the set, they storm like Piers
That's what I call mornin' tears
Them man are talkin' there, but it's cool 'cause

[Verse 3: Dave]
I got my tings on, I'm good anytime that I walked my hood
I got the Jordan 4's and 6's, all I need now is Jordyn Woods
Don't get caught for pus, don't die for nyash
We slide and crash, sixteen, don't ride and clash
Sixteen, don't battlerap
She got the wap and a wap, what are you thinkin'?
Mans on simpin', I'll buy her a car like a pair of


[Chorus: Dave]
Jordan 4's or Jordan 1's, Rolexes, got more than one
My AP cost thirty-one, millimeter's forty-one
Stick him up with a stick-stick, he drew the shorter one
You can't short me one, in the club with the shortest one
Lighty, the shortest one, on my mind, Jorja one
Crocodile bag I bought her one, vegan ting, I slaughter one
Freaks, I got more than one, f*ck, daddy and daughter one (One)
Tory puttin' in labour, this that Jeremy Corbyn one